Learn Just About Anything for Free This Fall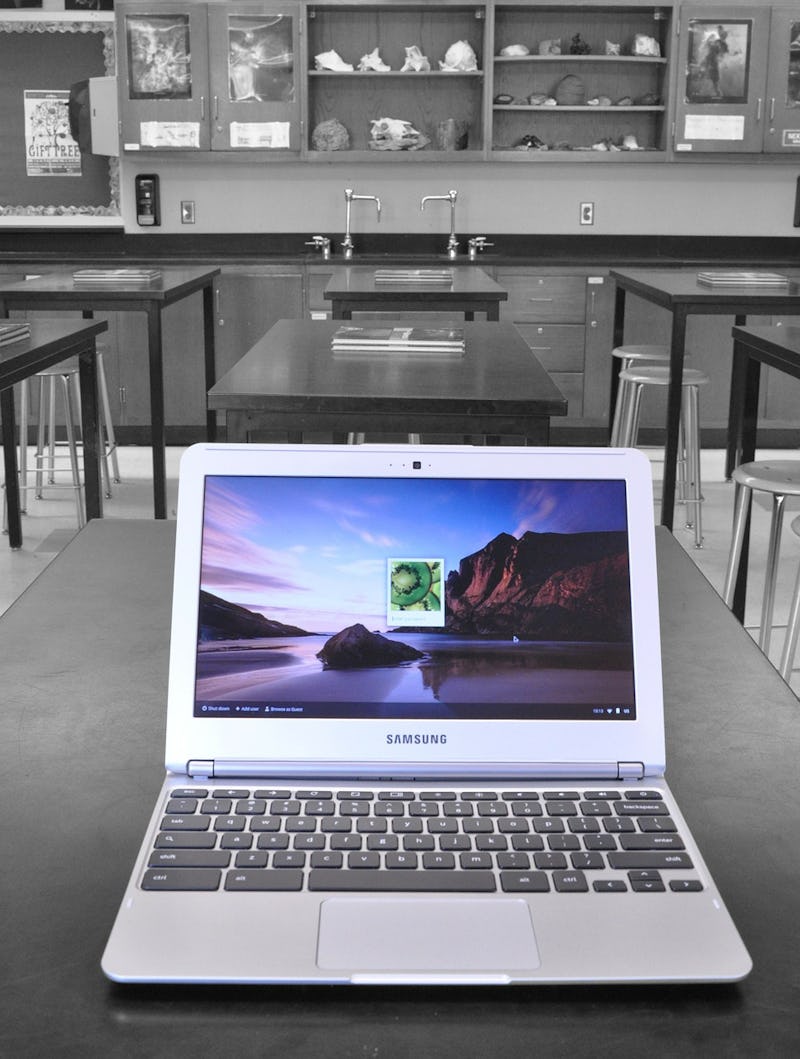 Does anyone ever really grow out of that back-to-school feeling? I still use September as an excuse to stock up on new pens and clean notebooks (maybe even a binder if I'm feeling spunky; they come in way better colors these days). And I don't think I'm alone in thinking — screw January! — autumn is the best time to start learning new things.
With that in mind, here's a round-up of places where you can learn new, important things online and for free. (To be followed soon by a round-up of places for learning totally useless and frivolous things.) Learn to code, brush up on biology, or tackle ancient Greek history without test anxiety!
1. Coursera: Coursera partners with more than 80 universities to offer free online classes. To sign up, all you do is enter your name, e-mail address, and a password. From there, simply click "sign up" to enroll in a particular course. Though you can enroll at any time, the courses do have start and end dates, with progress in something of a real-time manner (new materials released each week, etc.). A few hundred courses are offered each season; current examples include Computational Investing (Georgia Institute of Technology), The Ancient Greeks (Wesleyan University), Metadata: Organizing and Discovering Information (The University of North Carolina) and Princeton's A History of the World Since 1300.
2. Udacity: Udacity offers free, self-paced courses that it designs with the help of industry experts. Unlike many online courses — where videos are literally one shot of a professor giving a lecture for an hour — Udacity courses are centered on short videos and "interactive, project-based exercises." This unique approach allows things like a course on web development from the founder of Reddit and a physics course that lets you "earn the basics of physics on location in Italy, the Netherlands and the UK."
3. MIT: MIT was one of the first universities to make actual lectures and materials from its courses available free online. It now posts courses in almost all of MIT's subjects. Some of the most visited courses include Linear Algebra, Circuits and Electronics, Fundamentals of Biology, and Introduction to Programming in Java.
4. Academic Earth: Academic Earth also serves as a clearinghouse for free courses from bunches of universities, hosting some courses itself and linking out to university websites for others. This is useful in that it lets you search for all sorts of current and archived online courses from one place. Academic Earth has 750 classes listed currently, in just about every topic area (business, art & design, computer science, engineering, math, medicine and healthcare, science and social sciences). Certain categories come with additional resources, like lists of relevant subject blogs, journals, organizations, grants and internships.
5. Stanford Online: Stanford Online lets you take classes currently in progress or archived. Current classes include things like Startup Engineering, Sustainable Product Development, and Introduction to Mathematical Thinking.
6. Codeacademy: Codecademy is the place for learning to code for free. It currently offers lessons in HTML, CSS, JavaScript, and Python.
7. Tufts Open Courseware: Tufts University offers free classes through Tufts Open Courseware. Taking a class doesn't require any registration, and offerings "demonstrate the University's strength in the life sciences," according to its site. This means you can audit things like Agricultural Science and Policy, Foundations of Nutrition Science, Biology of Water and Health, and Law and Veterinary Medicine.
8. MOOC2Degree: This site allows people to take free online coures in which they can earn actual academic credit — if they wind up enrolling at the participating school. Right now, six universities have signed on: The University of Cincinnati, Cleveland State University, Lamar University, the University of Arkansas, the University of West Florida, and the University of Texas at Arlington College of Nursing.
Photo: Via mattskogen on Pixabay