How to Read the White Whale in One Weekend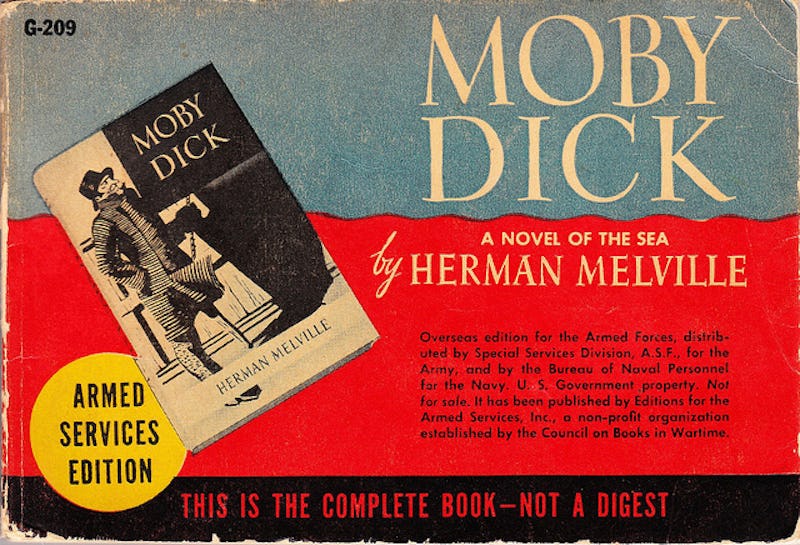 If the word "marathon" makes you want to puke, relax – the endurance event that's hitting Manhattan this weekend is a three-day 163rd anniversary reading of Herman Melville's Moby Dick, Or, The White Whale. It's the second biennial marathon-style reading of the nineteenth century classic, and you can hear writers like Emily Gould, Choire Sicha, Jen Doll, Ophira Eisenberg, and Alex Karpovsky (who plays Ray, the literary snob with delusions of grandeur, on Girls) read from the text.
The "ports of call" (aka readings) are happening at the Ace Hotel, the South Street Seaport Museum, and Housing Works Bookstore Café. Amanda Bullock (Director of Public Programming for Housing Works), writer Polly Duff Kertis, and Molly Rose Quinn (Production Coordinator for Literary Programs at Symphony Space) organized the anniversary event, which they funded by raising money on Kickstarter.
If you're in New York, you can crowd around and find out how a comedian and humor writer like Eisenberg might deliver a line like, "It is not down on any map; true places never are." If you're not in NYC, and if a marathon of any kind – physical or intellectual – is not your thing, check out Nathaniel Philbricks's book of essays, Why Read Moby Dick . And then go and read Moby Dick. As leisurely as you like.