Underoos Are So Hot Right Now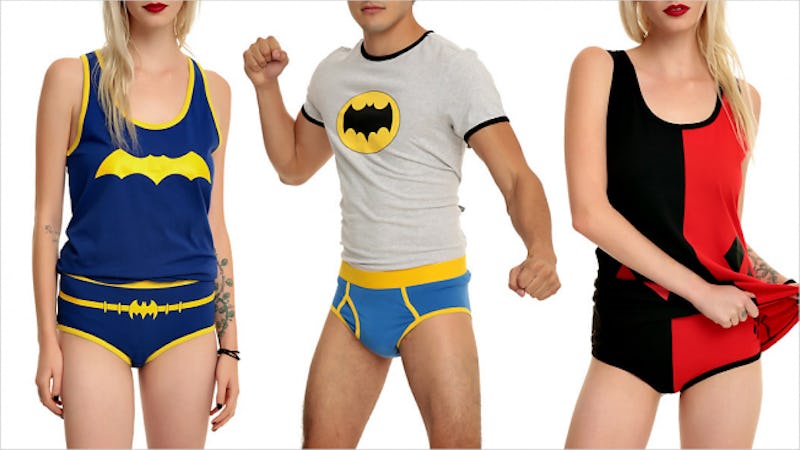 People love a good comeback. That doesn't only apply to teen heartthrobs or sports teams. I'm talking about fashion trends, people — specifically your beloved Underoos set from childhood. Yeah, you probably didn't see this coming. According to io9, Hot Topic released seven sets of adult-sized Underoos, including Superman, Wonder Woman, Batman, Batgirl, Harley Quinn, Captain America, He-Man and Skeletor. And in less than 24 hours, Adweek has pointed out that they have almost completely sold out. Batgirl is the only remaining set, and it's only available in Large and XXL. To make things even cooler, the awesome undergarment outfit will arrive in fun, retro packaging. Sounds like the perfect gift for the comic book lover in your life (or in you!) — if only they restock.
Who knew there was such a market for nostalgic matching undies? Hot Topic did, that's who. However, I'm sure they did not anticipate it to sell out so quickly. If you are just learning about these incredible superhero undies and are super bummed that they're all sold out, don't fret. I'm sure Hot Topic is quickly figuring out a way to restock before the holiday shopping rush. Adweek believes a Green Lantern or Aquaman will be added to the bunch. I'd like to see a Catwoman or perhaps a female version of Robin. Either way, it looks like we'll all have to wait.
Image: Hot Topic