How You Can Ride Your Bike & Give Back This T-Day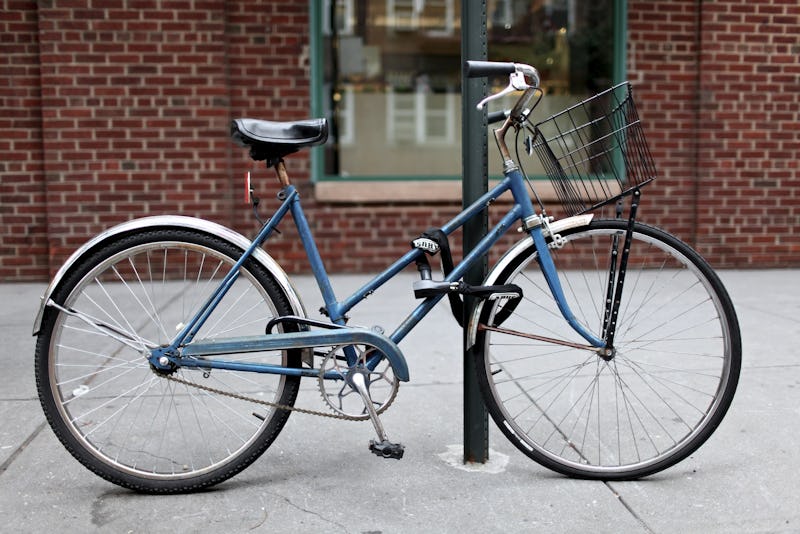 What do you get when you combine a bike ride with a Thanksgiving food drive? You get Cranksgiving, a Thanksgiving volunteer opportunity that actually pays off this holiday season. As we gather with our families and consume massive amounts of food each November, it's also important to keep in mind those who aren't so fortunate. And while your first thought might be to take the more traditional route and spend time helping at a soup kitchen come turkey day, the truth is that many of these organizations get overcrowded with volunteers during the holidays. In fact, unless you've undergone weeks of volunteer training ahead of time, some places prefer you lend your talents in other ways on other days of the year. So get on your fixed gear, and give back by participating in your city's Cranksgiving instead.
So what is Cranksgiving, you might ask? Founded in 1999, the first Cranksgiving was organized by a group of big-hearted bike messengers in New York City. That explains why it's less like a traditional charity ride and more like an alleycat race (a sort of urban scavenger hunt for bike messengers). Participants get a manifest, hop on their bikes, and ride to various grocery stores across the city to buy non-perishable foods, which are later donated to local charities. All you need to participate is a bike, a bike lock, and $10-15 for food donations.
Thanks to the efforts of community-minded cyclists across the country, Cranksgiving has spread to dozens of major U.S. cities. And NYC's event has only gotten bigger: More than 350 riders took part in its Cranksgiving last year, collecting about 1,445 pounds of canned goods for The Bowery Mission and donating 700 jars of baby food to Nazareth Housing and the New York Foundling, according to Cranksgiving.org.
This year's Cranksgivings in New York, Los Angeles, Washington D.C., and Miami take place on Nov. 22, so don't worry — you won't have to cut into your Thanksgiving day eating schedule. If you live elsewhere, check the Cranksgiving website to find a ride near you, and get in on the action. Oh, and you can still donate even if you can't participate (or would rather stay in and avoid the cold, no judgment).
So my fellow bikers, it doesn't matter if you ride a fixed gear, a fancy road bike, or a unicycle (impressive!), because it's all about doing something good for your community — and having a ridiculous amount of fun at the same time. If you're in New York, there's even an after-party at the Chrome store... who knows, you might even meet the bike dude or lady of your dreams. Enjoy the ride!
Images: matthewtichenor, emayoh/Flickr Giphy