S Club 7's Reunion Was Everything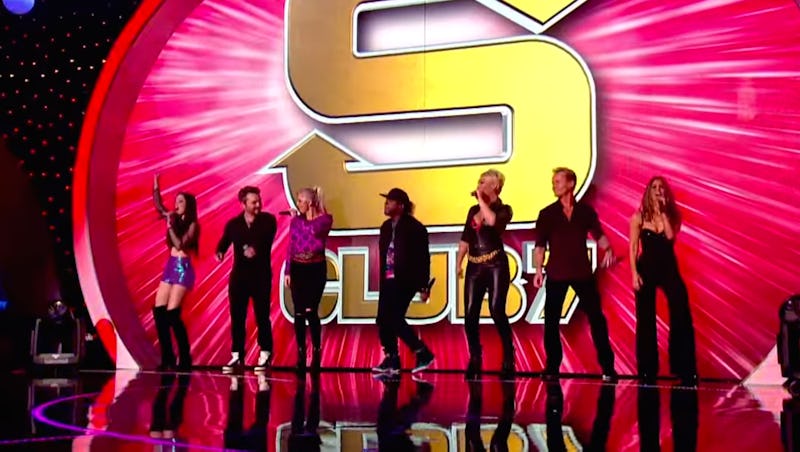 When news spread that S Club 7 would be reuniting for a charity show for BBC Children in Need, the Internet freaked out, and rightfully so. Personally, pretty much every person I know was talking about it — mostly because, let's be real, everyone knows S Club 7 was one of the greatest English pop groups to exist, ever. (Sorry, One Direction!) So, in an effort to help out with a good cause and to allow fans to basically relive their childhoods, S Club 7 performed together for the first time in 12 years with an amazing greatest medley of their unforgettable hits.
Although I'll admit that Jo O'Meara, the group's lead female singer, seemed a little bit nervous during her first solo on the stage while singing Reach, she turned it around with the killer vocals we all expected from her in Bring It All Back. Even Rachel Stevens (my favorite) was on point with her solo and the entire group proved they've still got all the moves.
Not only am I just ecstatic that this reunion even happened, but I'm pleased that there was no lip-syncing involved. Overall, the group's performance was phenomenal and did not disappoint after all these years. If you're anything like me, the clip of the full performance below might even make you want to tear up a bit from all the nostalgia:
Image: YouTube