When Will 'A Christmas Story' Air This 2014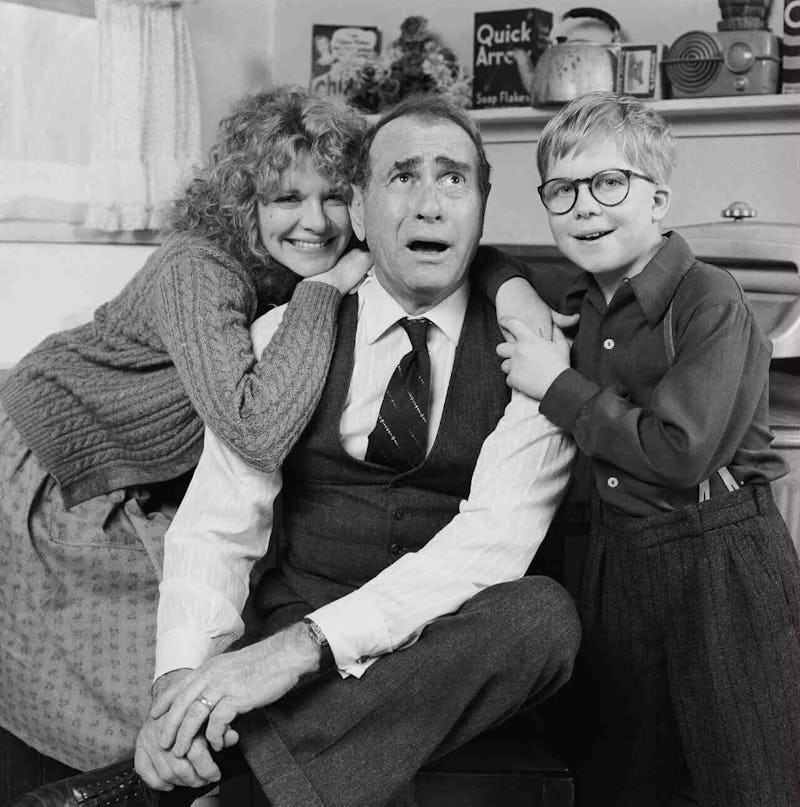 Get your sexy leg lamps out from storage, it's almost time to watch A Christmas Story again! When Christmas seems too muddled by modern technology and Black Friday sales, it's nice to refresh with an old classic. A Christmas Story is one of those. While it was made in the 1980s, it takes place just before the second World War. What's more charming than a little boy who only wants a gun for Christmas?
It is a very funny movie, though the dozens of times I've sat through it give me the cheeriest kind of Post-Traumatic Stress. Maybe you've never seen it. Maybe you've watched it on TNT and/or TBS every year for as long as you can remember, and appreciate the smaller details now. Isn't it weird that there were Wizard of Oz characters roaming around a Christmas parade? How hilarious is that one weird kid in line to see Santa? Do you feel a twinge of shame when they get to that problematic Chinese Restaurant scene? If you're anything like me, you've started sympathizing with Ralphie's mom more and more with every rewatch, which is terrifying. I'll tell myself it's because she's the only prominent female character, not because I'm getting old. Besides, she really is an underrated character and a great mom, save that whole Lifebuoy soap incident. When can you watch A Christmas Story on television as we close out 2014 this December?
Marathon on TBS
There has been no official marathon announcement from the Turner Broadcasting System. They are owned by Turner Classic Movies, whose website lists that some affiliate of TCM will host the A Christmas Story Marathon. The film is likely to air beginning at midnight Christmas Day (the night of Christmas Eve), with a few scheduled breaks. This is the most convenient way to watch the movie. I consider it a Christmas miracle if my family and I manage to watch from start to finish and not middle to middle during this all-day affair. It is a testament to Jean Shepherd's sense of humor that we can still laugh at the same jokes over, and over, and over. Just don't leave the television on all day — you'll drive yourself nuts!
Demand it
Remember kids, be sure to drink your Ovaltine! Who needs crummy commercials? If you don't want to wait for the TBS marathon or prefer a sleeker, more controlled A Christmas Story experience, you can rent the 1983 movie on iTunes, Amazon Prime or Google Play. You can also check your cable company's On Demand menus as well — many providers carry it for cheap.
Old School Hard Copy
This movie always gave me false hope that no matter how many presents I opened on Christmas morning, there was still one more hidden somewhere. Why not dust off your old VHS copy? Or buy the Christmas Story Blu Ray and check out the special features? What would bring back more Christmas memories than watching this old timey hit in widescreen on your modern day television?