Allison Williams Sings In 'Peter Pan Live!" Promo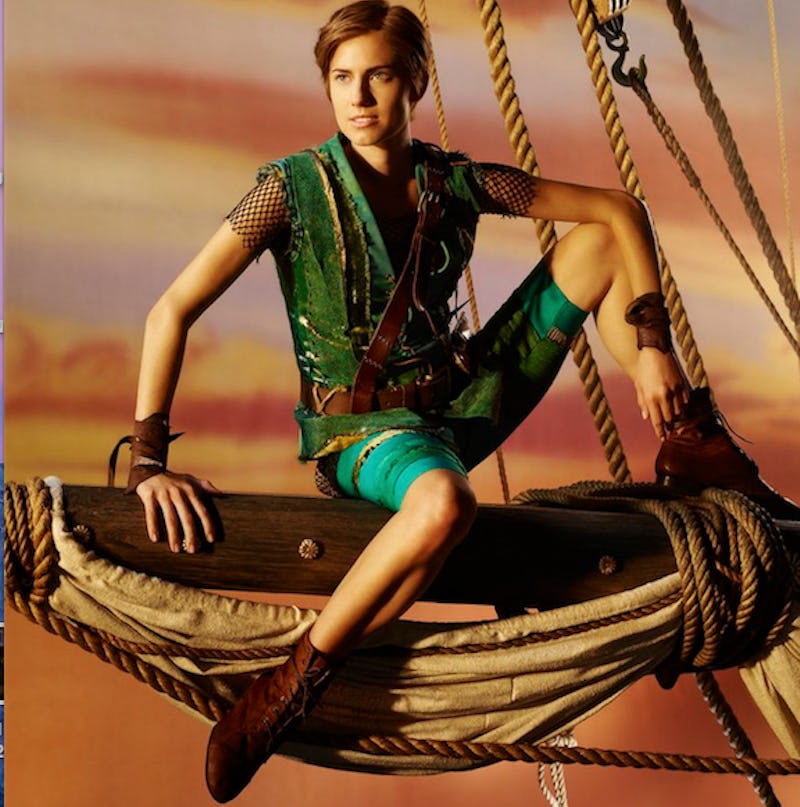 If you are a fan of Girls, you've heard Allison Williams sing before. Albeit, the songs she sings on Girls are excruciatingly uncomfortable to listen to — "Stronger" anyone? — but Williams is really quite talented. She'll get to show that off come Thursday, Dec. 4, when she and Christopher Walken will star in NBC's production of Peter Pan Live! The casting for a production like Peter Pan has to be perfect, and when it was announced that Williams would play the titular role, it seemed like the production was heading in the right direction. Now, the first video of Allison Williams singing in a new Peter Pan Live! promo has been released, so how does she sound in the role?
First off, there's no denying that Williams looks great as Pan. From her makeup to her hair to her costume, the entire look is perfect for Peter. In addition, the flying scenes look great in the videos I've seen so far, too. But while all of that is swell, when it comes to a musical, the music and singing is really what matters. And rest assured, Williams sounds great as Peter Pan in the newest promo.
In the video, Williams can be heard singing "I Won't Grow Up," and even though it's not the longest clip in the world, there is no denying that she sounds amazing. If you listen closely, you can hear she has adapted an accent for the role, but it isn't too strong in the video below — obviously, we'll get way more of it when the show premieres. In addition to her singing, we get a teeny tiny clip of Walken as Captain Hook, but Walken's singing voice here doesn't sound much more than spoken dialogue.
Images: Nino Munoz/NBC