Jennifer Lawrence's White Dior Dress Dazzles At 'The Hunger Games: Mockingjay, Part 1' Premiere In L.A.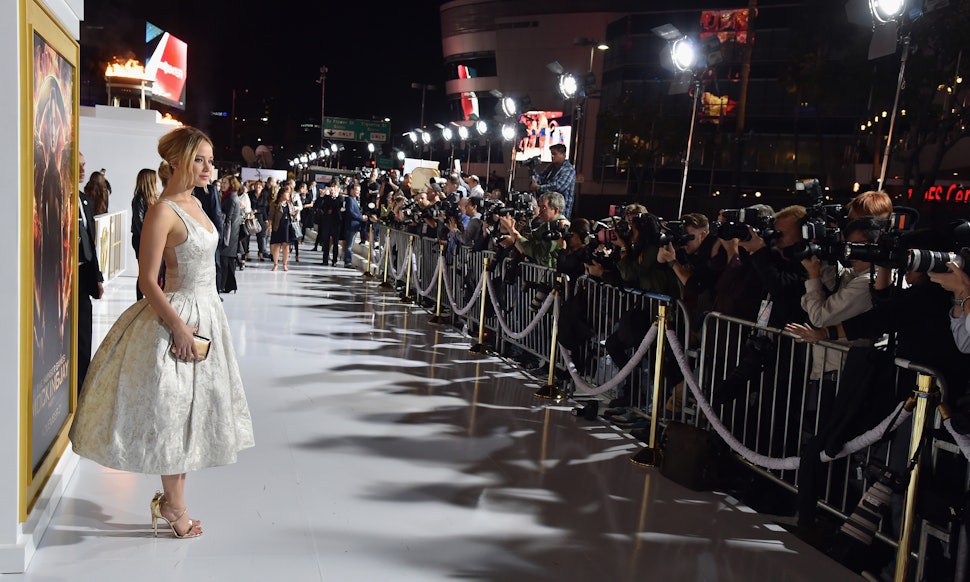 Kevin Winter/Getty Images Entertainment/Getty Images
Jennifer Lawrence, will you ever stop being perfect? Lawrence's red carpet style is defined by her Dior dresses, and at the L.A. premiere of The Hunger Games: Mockingjay, Part 1, Katniss Everdeen's alter ego utterly dazzled in winter white. Was this J. Law's best Dior dress yet? Quite possibly.
This particular Dior has the amazing effect of being only slightly princess-y, with its tea length and metallic finish adding a cool, Lawrence-esque air of edginess. Want a peek at this perfect gown from all angles? Click through.