'Peanuts Movie' Trailer Debuts Snoopy's New Look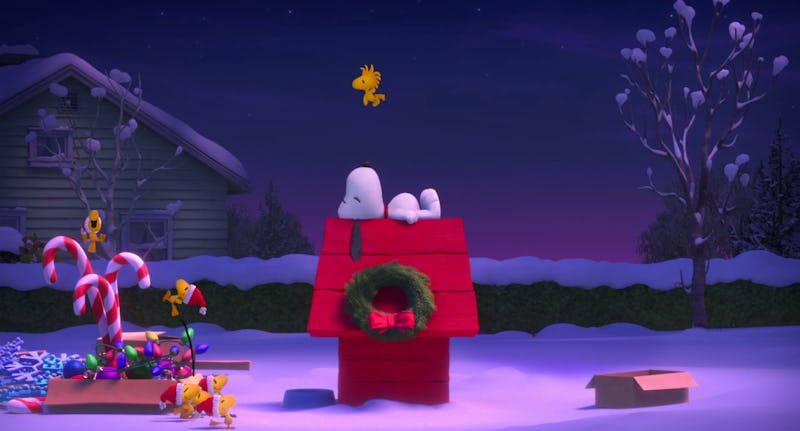 It may be weird to see anything Peanuts-related look so computerized and high definition — Charlie Brown is supposed to look like an old-school cartoon because it is an old-school cartoon! — but, if you're anything like me, you're probably just too excited at the prospect of a Peanuts film to even care. The cause of this irrational excitement? Instead of sticking to their projected release date of Thanksgiving day in two weeks, Fox has just released the first trailer for The Peanuts Movie early, along with the joke that it was leaked by Snoopy himself — which, let's face it, it would be him.
Of course, as with anything Peanuts-related, the trailer is amazing: I don't want to give too much away because it really is better viewed than read about, but I will say that Snoopy is in full form, and the Christmas-y theme is pretty adorable.
The film unfortunately isn't due out for a very long time, so, as much as awesome as this trailer is, try to hold back the urge to start camping outside of your local theater just yet: The Peanuts Movie is set for theatrical release on Nov. 6, 2015, which coincides with the 65th anniversary of the comic strip that it's based on.
Check the trailer below.
Image: YouTube