Another Show Based on the "Sassy Black Friend"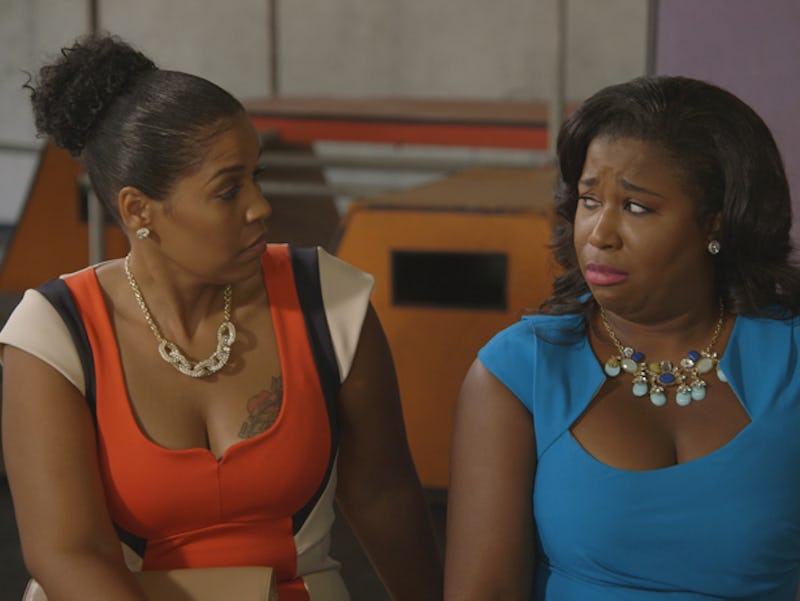 It's no secret that while white characters in TV shows and movies are given a variety of complex roles to portray, people of color are often relegated to stereotypical and poorly developed characters. Black women are usually cast as the sassy black friends who can help you fix your life with just the right amount of finger snaps and catch-phrases. That is the trope that VH1 has chosen to capitalize on with Bye Felicia!, which premieres on December 9.
This show is pretty much the same as Lifetime's Girlfriend Intervention: Sassy black women help white women improve their lives. A press release about the program says:
Deborah's work in Personal Development and Change Management combined with Missy's training in emotional healing makes them the perfect life–coaching team. As a pair, they see through the excuses, break down the barriers and give girls the tools they need to conquer just about anything. Advocating with an edge, Deborah and Missy will motivate the white girls of LA by giving them the guidance they need to confront their issues. Whether you need a friend to tell you it's time to leave your man or the good sense to retire your wardrobe, Deborah and Missy offer their opinions the only way they know how – with no nonsense and flat out comedy.
At this point, it's clear that not only are TV executives not listening to what black women have to say, but I think they're actually trolling us. I don't know anybody who would call Girlfriend Intervention a success — the backlash to it was swift and negative — so to copy the show means that someone is extremely out of touch with reality, or they really just don't care what we think. While Bye Felicia! actually did a little better than Girlfriend Intervention by hiring women who actually have life coaching experience, they continue to mess up by catering the services of these black women to just white women.
We've only just started to see some progress with black women in leading roles playing complex, nuanced, flawed and human characters in shows such as Scandal, Sleepy Hollow, and How to Get Away With Murder. But it seems like reality TV is still hasn't gotten the memo to ditch the tropes.
I'm not the only person who's tried and bored by this.
I could barely stand more than a few seconds of Girlfriend Intervention so I have absolutely zero plans to tune into this show. If TV executives don't care to listen to our complaints about the perpetuating tropes that center black women around their white counterparts, then I don't care to watch their shows.