Come Celebrate Bustle's First Upstart Awards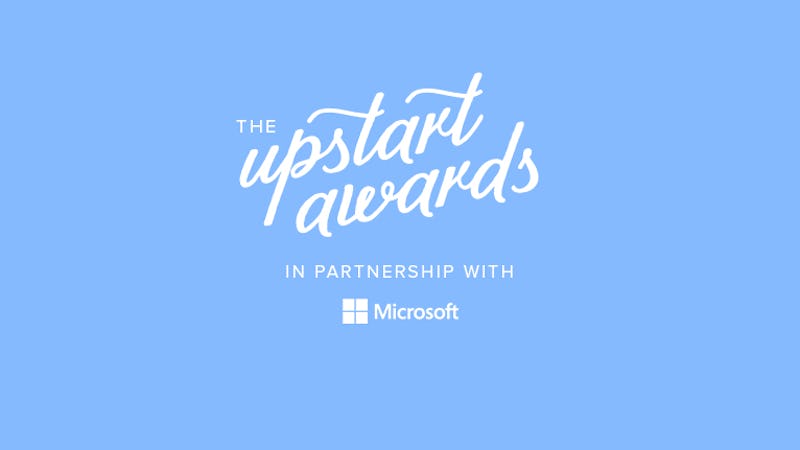 There's no shortage of creative, cultured, and impressive women on Bustle's pages. And as a young company, we are especially cognizant of women getting their first big break. There's something special about a debut novel or the first single a musician releases to the public. And there's something even more special about discovering the next generation of influential women.
That's why we decided to design an awards show around creators of tomorrow. These women are going to be the driving forces of culture over the next 10 years, but are only now getting started, having graduated in 2014.
We'll be announcing more about the awards online in the coming weeks, and would like to invite you to the event, Bustle's 2014 Upstart Awards on December 16 in New York, where we will celebrate the awardees and their creative contributions.
Bustle's First-Ever Upstart Awards
Bustle's Upstart Awards will showcase 13 young millennials who graduated in 2014 from high school, college, or graduate school, in categories including art, film, science, fashion, and social good. These individuals chosen by Bustle's editors are making an impact in each of their industries, sometimes at their first job or a creative venture they've launched on their own.
The winners will be announced on December 1.
The 2014 Upstart Awards
Join Bustle and Microsoft as we celebrate the winners of Bustle's first-annual Upstart Awards. The Upstart Awards were created to recognize the cultural impact and contributions recent graduates are making in arts, technology, film, entrepreneurship, and more. The party will take place at Bathhouse Studios in New York, on December 16, starting at 7 p.m.
Get out of the cold and into the company of fellow influencers and creators to admire inspiring work by Upstart Awards winners, warm yourself with whimsical treats and winter mixes by Grey Goose, enjoy great music, and take a trip into our photo booth. And 'tis the season for giving, so every attendee will leave with a Bustle gift bag.
RSVP for Bustle's 2014 Upstart Awards now.