Book of the Month: 'All My Puny Sorrows'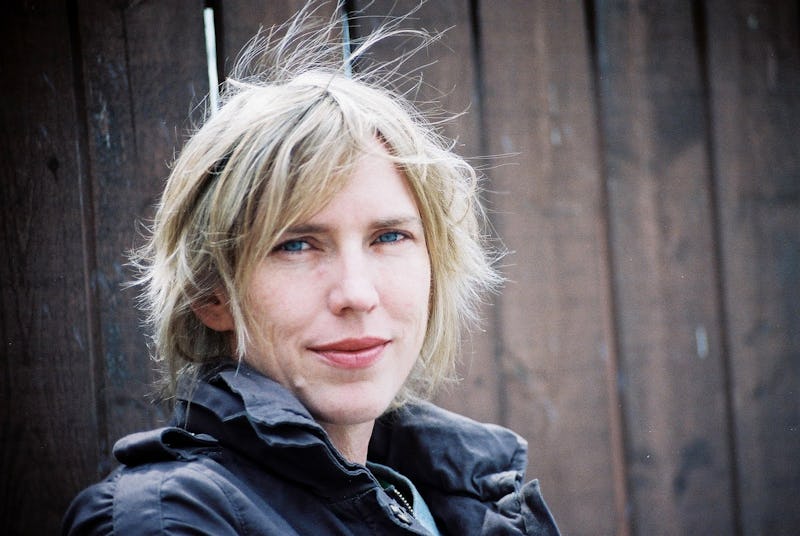 Should a person get to elect when her own life ends? In Miriam Toews' novel All My Puny Sorrows (McSweeney's), that's the big question.
It's a timeless question, but also a timely one, following the death of Brittany Maynard. On November 1, Maynard, a terminally ill 29-year-old, ended her own life. Under the Death With Dignity Act, Maynard took a lethal prescription and chose suicide with her family by her side. Although Maynard was terminally ill, and her story is different than the character in Towes' novel, who is mentally ill, her death raises questions around how life ends, exactly, no matter the circumstances. Should we be able to choose?
If the answer were up to Elfrieda Von Riesen, yes. One of two sisters, Elf seemingly has everything: she is a world-class pianist, has beauty, brains, and a loving marriage. But she wants to die because she suffers from depression, and nothing can derail her. Her sister, Yolandi — who, in contrast, is going through a divorce and has a messy career situation as a writer — is doing anything she can to prevent Elfrieda from taking her life. Elf's intentions, however, are clear, despite how Yoli pleads with her; Elf tries to starve herself, drink bleach, slit her wrists.
Much of the book's action, which occurs through Yoli's eyes, happens in Elf's hospital room. Through conversation between the sisters, there is bargaining, there is trying to figure out what went awry, there is reconstructing a childhood through memories and sifting through right and wrong. Elf tries to convince Yoli to take her to Switzerland where assisted suicide is legal, which paralyzes Yoli's conscience for much of the narrative.
I sit up after a minute and she taps her heart. You love me? I say. She nods. But there's more that she wants to say. I pick up the pad of paper that has fallen to the floor and she writes that she is sorry too. She does want to kill anybody but herself. I know, I say. I nod. I'm afraid of dying alone, she writes, and I nod again. Then she writes the word Switzerland on the paper and circles it and passes it to me. I smile and fold the paper until it's the size of a pill and put it back into my bag. Let me think, I tell her. Give me time to think.
The dialogue, often a tool for dissuading Elf from dying, reveals as much about Yoli as it does about Elf. Yoli is in many ways a mirror-image of her sister. Yoli finds herself mired in her complex struggles with pain and failure, trying to understand everything that's happening around her.
The depth Toews creates through the sisters' relationship makes the book first about sisters — then about suicide. This is what makes All My Puny Sorrows so successful, and ultimately so heartbreaking; the humanity of the sisters' bond lures us in — anyone who's ever had a close relationship can relate. Then, as the narrative opens up to bigger questions, we are already primed for the full impact of the big discussion. Suicide is talked about and thought about so personally and intimately through the questions asked of it, you leave AMPS with a perspective on the debate you may not have even realized existed. (If it seems after reading that Toews writes AMPS with eerie familiarity, your hunch would be correct; the novel is heavily autobiographical.)
So many questions hang over this novel — ones you're hoping the characters answer (spoiler: they don't) and, once you finish the book, introspective questions you ask of yourself and broader ones you direct at society. What breeds true contentment? What does fairness really mean? What happens when we don't get to achieve either? Toews succeeds brilliantly at directing us toward a necessary conversation, but her hand is gentle.
With Toews' autobiography in mind — as well as following your own hunches — the book's conclusion is not surprising. But the buildup to it is masterful, the pacing flowing seamlessly, perhaps like one of Elfrieda's concertos. All is considered in the ending — family, love, even humor, and how to endure.
It takes a strange alchemy to achieve a book that digests so smoothly, yet also has so many jagged edges and evokes literal tears. I've never read anything like it, but Toews pulls it off in her sixth novel — one of the best I've read in years.
Image: Carol Loewen