The Jolliest Store Window Displays This Season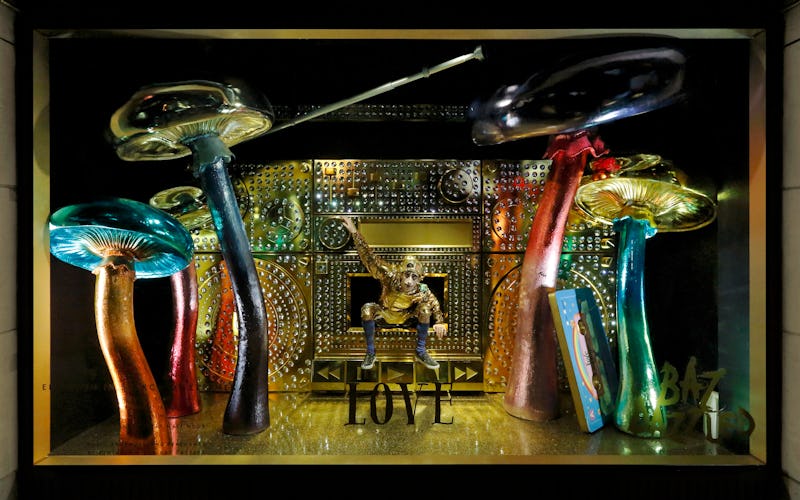 The holiday season brings with it a great many treats, from subarctic temperatures that make staying indoors on a Saturday night into a glamorous ritual, to the flurry of consumers who descend on every major urban center in the country in search of The Perfect Gift. While everyone has his or her own way of appreciating wintertime, holiday window displays are a simple yet profound joy of the season.
Whimsical window displays tap into that inner child who is still transfixed by snowfall and fondly recalls writing an earnest plea for the very latest in toy manufacturing each year. While a letter detailing your current wish list may not get very far unless you happen to have Santa's cell number, you can indulge in an equally satisfying tour of the country's most exuberantly-decorated holiday window displays; they aren't simply for kids, after all. Whether you hail from Dallas or San Francisco, there is a merrily decorated department store with your childhood dreams written all over its glittering facade. If you've been especially good this year, you may even be able to pop into the stores behind them and purchase something shiny. In either case, the best gift is appreciating a well-executed artistic masterpiece free of charge.
1. BERGDORF GOODMAN
Heralded by colorful fireworks and much fanfare, the Bergdorf Goodman holiday display was unveiled, and lo and behold, 2014's guiding light was The Arts. The store's remarkably elegant and avant-garde wares are now on display for all to see at Bergdorf's 5th Avenue locale, complete with theatrical stage lighting and miniature marquis.
2. BARNEYS NEW YORK
Baz Luhrmann took to the already exquisitely-rendered Barneys windows like he was designing the next Great Gatsby set: with ostentatious, sparkling, garish abandon. Entitled Baz Dazzled, the 2014 holiday display is a cornucopia of visual stimuli with the themes of Freedom, Love, Truth, And Beauty, from a spangle-suited break dancer frolicking about against a bright, mushroom-and-boombox-adorned set, to a ballerina set against a frozen tundra and lit in eery orchid spotlights.
3. MACY'S HERALD SQUARE
Presented with a flourish of sparklers on November 20, Macy's Herald Square chose an intergalactic motif for its much-anticipated holiday window display. An avant-garde santa drives his sleigh through each of the planets in earth's solar system, each tricked out with its own spacey scene. Venus serves as Santa's workshop; Mars is a candy cane-embellished mountain of activity; and earth is a beautiful 3-D rendering of New York City.
4. LORD & TAYLOR NEW YORK
Lord & Taylor's New York flagship took the bewitching spirit of the season and channeled it into a fairytale-inspired, majestic window series. Cylindrical glass display cases housed delicate butterflies, fairies, and snowflake-dusted icicles in one window, while another featured a petite, jewelry-spiked scene inspired by Alice and Wonderland and rendered out of the tome's pages.
5. SAKS FIFTH AVENUE NEW YORK
Labeled An Enchanted Experience, Saks Fifth Avenue gives eager shoppers a sneak peak of its soon-to-be-revealed New York flagship windows. A frosted branch here, a twinkle light there, and a dollhouse mimicking the store's grand facade have me convinced the display will be one for the ages.
6. ANTHROPOLOGIE
Scattered conveniently throughout the country, Anthropologie's bohemian, holiday store windows feature golden geese, snow-dusted trees laden with twinkling ornaments, boughs laden with fruit, and what appears to be a partridge in a pear tree. Happy holidays, indeed!
Images: Courtesy of Barneys New York