It's Not Christmas Without Charlie Brown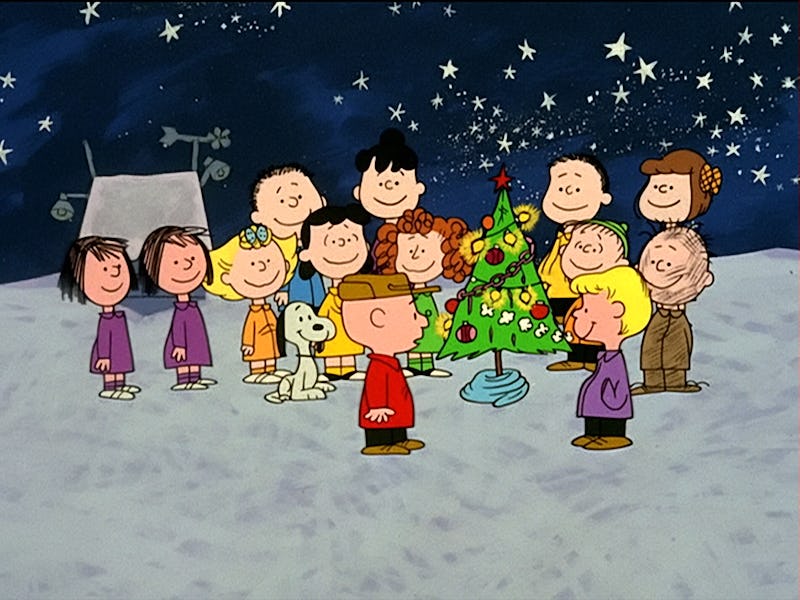 Thanksgiving is just around the corner, which can mean only one thing for television: Holiday movies are here! While this week will be filled with our favorite classics like How The Grinch Stole Christmas, Grandma Got Run Over By A Reindeer, and Frosty The Snowman. But one of the best holiday movies to watch with the whole family is a classic from the Peanuts gang: A Charlie Brown Christmas. While the film is not yet slated to appear on television this season (don't worry, it probably will be announced on the holiday schedule in no time), another Peanuts classic A Charlie Brown Thanksgiving will air on Wednesday night on ABC. And there are still several ways to watch A Charlie Brown Christmas online too.
Despite the film following Charlie Brown as he complains about the over-commercialization of Christmas, the fact that Christmas is so commercialized means more opportunities to watch movies like A Charlie Brown Christmas in other places besides just our TV sets for one special night. Funny how that works, isn't it? But let's not get into that lest we end up with a heated debate about what Christmas really means. It's not so easily answered in real life as it is in the movies is it? Good grief! Instead, let's just focus on where can you watch A Charlie Brown Christmas this holiday season with the most obvious place: The world wide web.
Both Amazon Instant Video and iTunes have the film available to purchase for under 10 dollars, quite the steal considering how iconic the movie really is, in fact it won both an Emmy and a Peabody. That's got to be worth at least a ten dollar-purchase right there. Unfortunately, the film is not available to stream in any legal capacity as Netflix and Hulu do not have the films in their streaming libraries.
As it gets closer to Christmas time (for most people before Thanksgiving is a bit early to start celebrating Christmas, though television commercials and most stores tend to disagree), it's possible that not only will the film appear on our televisions on a major network, the film could also be available on a streaming service. So the best thing to do is continue checking for the film's availability if you're not tempted to just buy the dang thing, of course.
In the mean time to get yourself in the Charlie Brown Christmas spirit, find the simplest, least green looking tree in the bunch, play that classic Peanuts music and decorate that tree to your hearts content while you dance like Charlie Brown and the gang with your whole family. Here's a little something to get your started. Happy holidays, everyone!
Images: YouTube screenshot (2); alipieszecki/Tumblr