See How 6 Women Protect Themselves Against Rape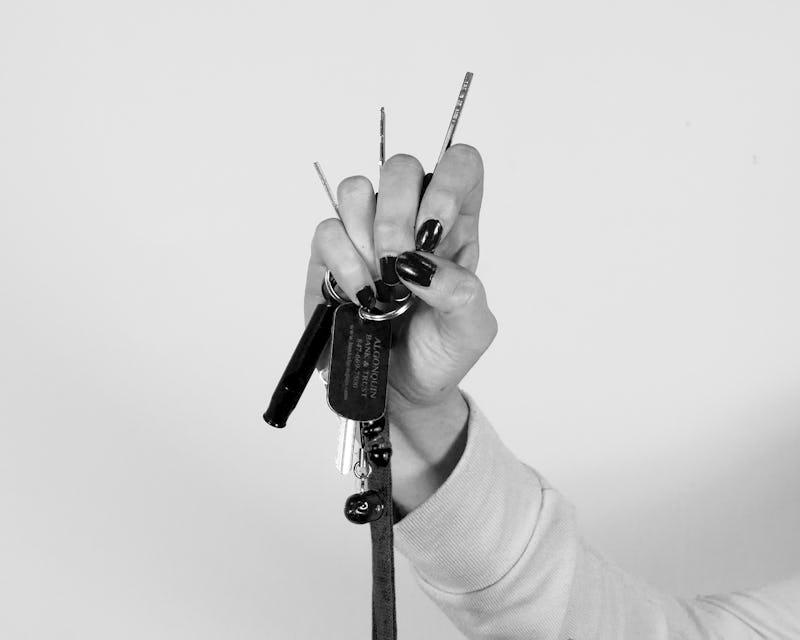 Last September marked the sixth report of sexual assault at the University of Iowa since the beginning of its 2014 school year. In a similar scenario to the five cases before it, a woman was assaulted by an acquaintance in an on-campus residence hall. Over the fast few months, the culmination of these incidents has taken a heavy toll on the University of Iowa student population. As their inboxes continue to flood with emails warning them about the dangers on campus, many women have taken to carrying around rape whistles for their protection.
For Taylor Yocom, the number of women yielding these whistles seemed to convey a powerful statement. An art student at the University of Iowa, Yocom was inspired by how unified these women had become in protecting themselves from assault. In response, she created a photo series called "Guarded" that captures a number of University of Iowa women with their whistles in hand. Yocom writes about her inspiration on her website:
Talking to my peers, I was amazed at how commonplace these objects were. Girls put pepper spray where petty trinkets should be. Some even were gifted mace guns by their fathers. The connotation of these loaded objects being so casually used on a keychain baffled me. It was a constant reminder of the sensed danger looming around. I saw this as an opportunity.
With her project, Yocom has transformed what is otherwise a troubling series of incidents into a unifying message against sexual assault. In lending a number of faces to the University of Iowa women, her series demonstrates both the universal and personal nature of assault prevention. The fact that one in four college women will be the victim of sexual assault during her college career, for instance, is a testament to how greatly these incidents affect women beyond the University of Iowa campus. Yocom, however, hopes to "change the perception of the response to the statistics: to see one in four as a person, not a number."
Yocom's subjects also demonstrate the strength of sexual assault victims and those who stand in solidarity among them. The models for her photo series included both activists and victims, as well as women simply trying to face their fears about walking alone at night. Together, they create an honest and powerful depiction of the sexual assault climate that continues to permeate our society.
Visit Yocom's website to view the rest of the photo series.
Images: Courtesy of Taylor Yocom, www.tayloryo.com