'Toy Story 2': What The Characters You Love Look Like In Real Life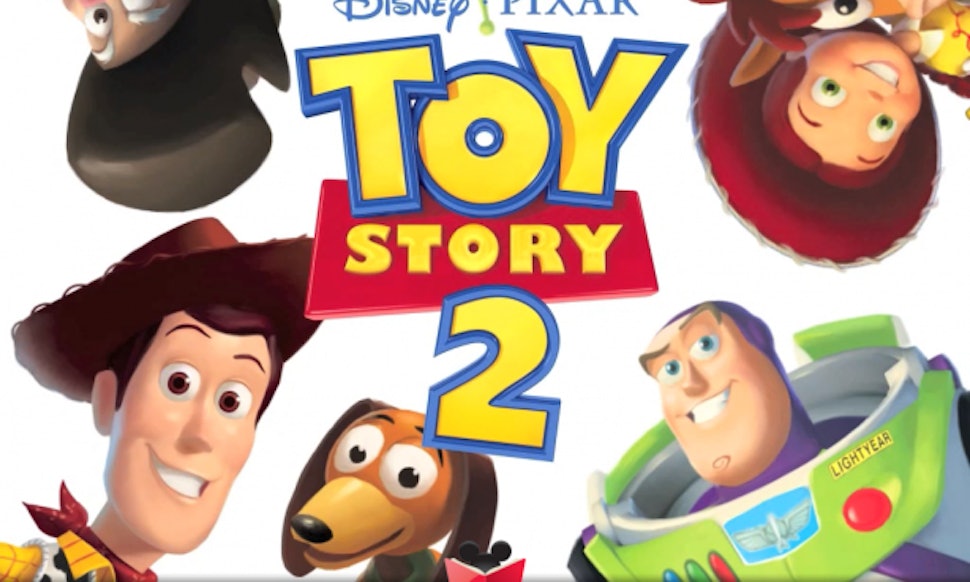 Here's something wild: Toy Story 2 turns 15 this year. Can you believe that? (Let's not even talk about how old the first movie is now.) We know the faces of Andy's (and our) favorite toys like the back of our hands by now, but what about their other faces? I'm talking about the actors who brought this crazy toy box to life. How many do you really know? Check out this gallery to find out.
Woody
Leader of the pack/all around cowboy extraordinaire Woody took center stage in the Toy Story sequel, which focused on the gang's mission to rescue him after he's stolen by a classic toy collector who needs a Woody doll to complete his Woody's Roundup set. Yeah, Woody is basically a celebrity. NBD.
Image: Pixar
Tom Hanks
Of course, a celeb like Woody has to be voiced by a major celeb in real life. Oscar-winner and all-around cool guy Tom Hanks voices Woody. You knew this one, right? Tell me you knew this one.
Buzz Lightyear
Buzz Lightyear really comes into his own in Toy Story 2. The first movie was all about his delusions that he wasn't really a toy, but in the sequel, he's embraced his toy status and he helps lead the rest of the toys to rescue Woody. They're basically co-captains.
Image: Pixar
Tim Allen
The real life voice of Buzz Lightyear is Tim Allen AKA Tim "The Tool Man" Taylor AKA Santa Claus. It's hard to imagine anyone else voicing this cocky-but-lovable astronaut. Hopefully, you knew this one too.
Jessie
New for Toy Story 2, Jessie is a cowgirl who appeared on Woody's Roundup with Woody. She used to have a kid, but every since her owner donated her on the side of the road, she's over people. She's just looking to get out of storage, which really isn't too much to ask.
Joan Cusack
Here's the first one that might (might) be a surprise. Cowgirl/everyone's annoying little sister Jessie is voiced by none other than the great Joan Cusack. Joan's distinct voice probably gave this one away when you were in the theater.
Stinky Pete
Another new addition for the sequel, Stinky Pete is an old prospector from Woody's Roundup. He's also secretly a villain. You probably figured out the villain thing pretty quickly in the movie, but did you catch who voiced Pete?
Image: Pixar
Kelsey Grammer
Yep, if you listen closely and close your eyes, you might hear the smooth radio voice of Frasier Crane next time you watch Toy Story 2.
Mr. Potato Head
Mr. Potato Head is one of the best characters in the Toy Story franchise and one of the most lovable curmudgeons on screen.
Image: Pixar
Don Rickles
So it should please you to find out that Mr. Potato Head is voiced by this lovable curmudgeon (he at very least looks the part) in real life. Comedian Don Rickles (age 88!) lends his voice to Mr. Potato Head.
Slinky Dog
Slinky Dog is another fan favorite, but where does he get his Southern drawl?
Image: Pixar
Jim Varney
Lexington, Ky native Jim Varney voices Slinky Dog in the Toy Story movies. He's otherwise best known for Ernest P. Worrell in Ernest Goes to [Insert Place Here].
Image: Touchstone Pictures
Rex
Rex, the terrified T-Rex, is probably one of your favorite Toy Story characters, but his voice probably sounds pretty familiar outside of the TS universe.
Image: Pixar
Wallace Shawn
Wallace Shawn is a prolific and hilarious actor with 162 acting credits to his name and the honor of calling himself a member of the cast of the cult classic, The Princess Bride. Next time you hear Rex talking, imagine him saying "inconceivable!"