When Does 'Good Wife' Come Back?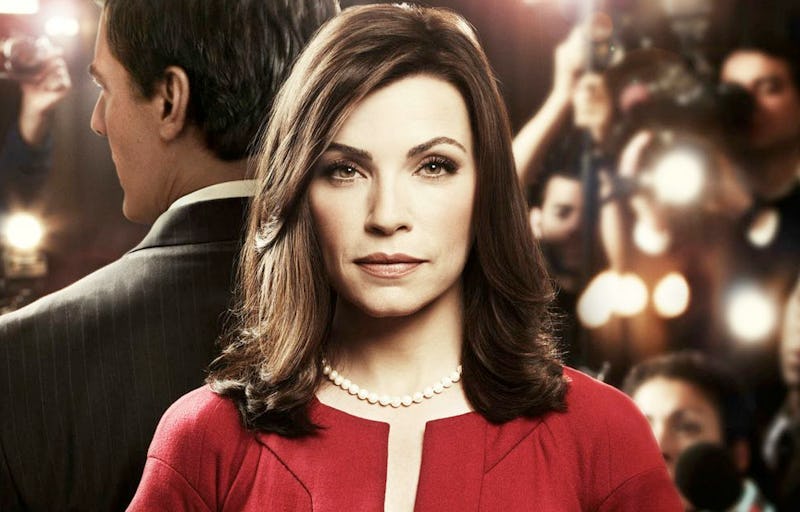 Alright, we have officially entered into the hellscape of the winter hiatus. Winter finales are fun, sure — there are lots of cliffhangers being employed to be sure we'll come crawling back for more. But damn, it also sucks some of the simpler joys in life out of our weeks. But when on Earth (or at least on American broadcast network television) will The Good Wife come back?
Unlike Hart Of Dixie — which received a surprise push-up Tuesday from the CW and will be returning almost a full month earlier than originally planned — The Good Wife won't be returning to our television screens until after the new year. According to TV.com The Good Wife will be back Sunday, Jan 4. So not too long after the new year, but you'll still have to suffer through holiday parties and family gatherings without any new Alicia Florrick plotlines to discuss with your aunts.
Luckily, though, The Good Wife has provided audiences with plenty of fodder for discussion this season already. Don't feel like wading into the minefield of politics this Thanksgiving? Bring up the [spoiler alert] untimely death of Will Gardner and how the show's handled the masterpiece so far. Opinions will abound, I promise you.
Image: CBS