Sept. Editor's Pick: Lahiri's 'The Lowland'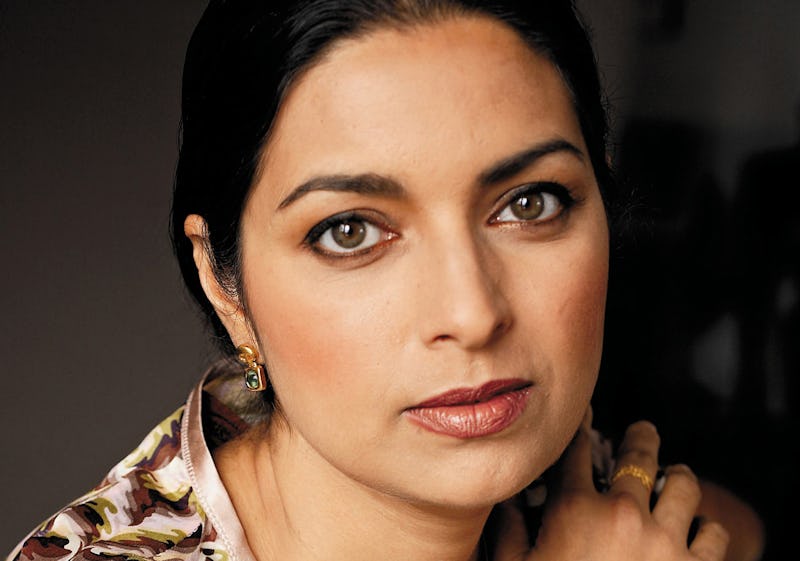 Now shortlisted for the Man Booker Prize, Jhumpa Lahiri's The Lowland (Knopf) carries weight that most novelists will never bear — and that's before the sparse, off-white cover is even opened. The Pulitzer Prize-winner's history causes readers to look to Lahiri's prose, in whatever form it may manifest, as a beacon; they demand clarity and grace from her words, and from her subjects, the highest of moral conflict, the most charged of emotional stakes.
And because she is Lahiri, she delivers. There are few living authors who have performed so consistently in every form they've touched, commanding respect nearly universally.
With The Lowland, her latest attempt to uphold her own tradition, Lahiri dives back into themes that are familiar — marriage, familial stress, facing new culture, the struggle of forging lasting bonds. The Lowland takes us through the story of four generations of the Mitra family, beginning in Calcutta in the 1960s. Two close Bengali brothers, born just 15 months apart, lead the tale; Subhash, more reserved and by-the-book, moves to Rhode Island to purse his Ph.D in oceanography, while Udayan becomes swept up in the Naxalite movement, the radical Communist insurgency in West Bengal. "If we don't stand up to a problem, we contribute to it," he tells his brother while they are still together in India. This is the attitude that gets Udayan shot by police, widowing his newly pregnant love-match wife, while Subhash is studying in the U.S., observing the sounds, textures, and culturally new life of a sleepy New England.
Here, the momentum of the novel shifts, and we feel the barriers of east versus west shattering like glass. Subhash returns to India for the funeral and decides to marry Udayan's widow, Gauri, for the sake of the unborn child, assuming the role of the child's father. Returning to the U.S., the couple begins their relationship as most arranged marriages — respect at the center, with the hope for more to grow. One can't help but feel for Subhash, who from his core wants to love Gauri, and replace both of their cutting grief with new promise. But when Bela is born, an iciness descends over the novel; each dimension of the lie of Bela's paternity begins to infiltrate, ultimately uprooting Gauri first in mind then body, and throwing the rest of the family into emotional disarray.
It is Lahiri's language — restrained and paired down — that so carefully renders the portrait of each character as they undergo their own revolutions. Over a period of 70 years that ticks by in a thoughtful progression, Lahiri paints the full scope of human emotion with a sensitivity and, most notably, a believability, that is at once driving and piercing: Subhash, tormented by quiet guilt, which stretches him thinner as the years progress; Gauri, whose distance from her family is so palpable we are moved to reach out to hold our own that much tighter; Bela, a fully-matured mother, overcome by a rage born from a depth inaccessible to most.
Still, even as we learn about each character and piece together historical events, Lahiri infuses no sentimentality. We are kept at the same, measured distance, however major or minor the rumination, up through the end. We are able to detect warmth, love, vulnerability, and compassion, but never does Lahiri's portrait hang as nostalgic, even as Gauri observes the sacred lowland has given way to developers decades after she's moved on.
The final pages of the novel reinforce that The Lowland is a feat to be examined as a whole, through both its lyricism and the precise connective tissue of its events that weaves throughout its pages. Lahiri is a master of her craft — and The Lowland is no exception.