Sony's Upcoming Movies Hacked in Major Leak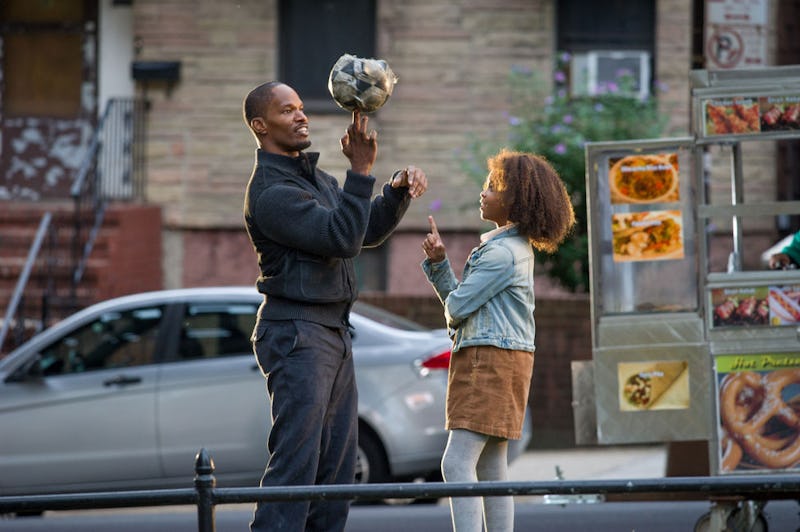 It's a rough day to work at Sony, y'all. Unfortunately, music isn't the only media susceptible to leaks. Pirated movies can hit the internet before their release dates, too, and for a few of the studio's upcoming flicks, that's exactly what happened. According to Variety, after Sony was a victim of a major hack over the holiday weekend, watermarked screeners of four of their most anticipated films are showing up on torrenting websites, including Fury, Annie, Still Alice, and Mr. Turner. Although Fury is already out in theaters, it hasn't been released on DVD yet, and the movie's already been pirated over 1.2 million times since November 27. And as if that's not enough, To Write Love on Her Arms, the movie based on the founding of the organization of the same name that helps those who suffer from addiction, self-harm, and depression, has also leaked months ahead of its 2015 release date.
So who's to blame? The leak is thought to be at the hands of hackers called "Guardians of Peace," who left behind the image of a skeleton on Sony's company computers along with the words "Hacked by #GOP" when they entered their systems on November 24. Aside from the leaks, the group is also threatening to release "secrets and top secrets" of Sony's, and claims that they've obtained all kinds of information the studio might not want the public to be privy to, so the leak could be just the beginning of a much bigger problem. Oh, boy.
In the meantime, Sony has released an official statement about the situation, which was originally billed as "an IT matter."
"The theft of Sony Pictures Entertainment content is a criminal matter, and we are working closely with law enforcement to address it," a spokesperson for the studio said.
Fingers crossed this doesn't affect the movies' performances in the theater, and that the infrastructure of their website hasn't been threatened too badly. Not exactly an awesome way for the people at Sony to be welcomed back to work after a long holiday weekend, huh?
Image: Sony