Cara Delevingne Sings For Chanel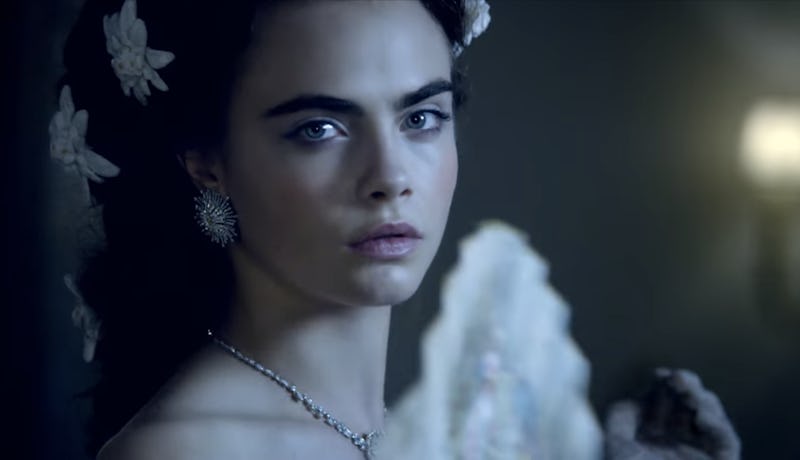 Cara Delevingne cannot be stopped. The supermodel of this generation keeps on showing the world that she can do it all — modeling, acting, and even singing. Yes, you read that correctly, Cara Delevingne sings in Chanel's new "Reincarnation" film accompanying the presentation of the brand's 2014/15 Métiers d'art collection.
The strong-browed beauty is joined by none other than Pharrell Williams in singing his new tune "CC The World," which he wrote specifically for the film. When I first watched the video, I had no warning that Delevingne would be showing off her pipes, so you can imagine the utter shock I experienced when she suddenly let out a tune. But get this — she was actually pretty good! I consider myself a pretty harsh judge on the "good voice" spectrum, but even I admit that the duet between Delevingne and Williams is basically perfect. Their delicate voices intertwine in a regal harmony that is absolutely magical, as they dance the night away in a setting fit for royalty.
Aside from the sweet surprise of her musical talents, the supermodel looks stunning (of course) and hella cool in two ensembles that perfectly embody her quintessential alternate personas.
The fierce, sophisticated model...
...and the goofy, quirky "regular" girl (in case you can't tell, she's hissing here. So Cara D.)
Watch the full version of the short film below (Pro Tip: Delevingne starts singing at 5:07.)