Nigella Lawson's Husband Under Fire for Violent Photos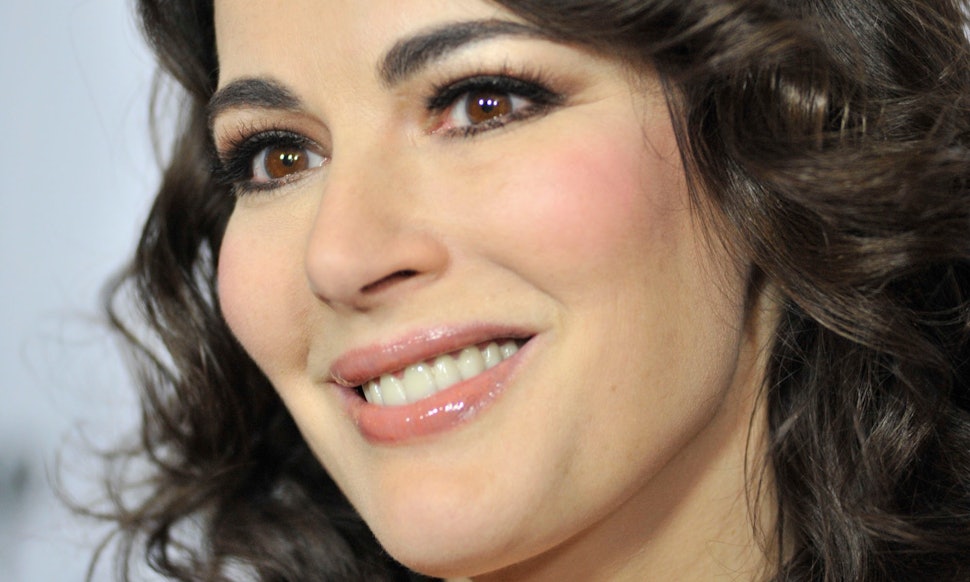 Toby Canham/Getty Images Entertainment/Getty Images
On Sunday, the U.K.'s Daily Mirror published a series of photos of Charles Saatchi gripping the neck of his wife, TV food personality, Nigella Lawson. And, since the photos have been released, British police have gotten involved.
Speaking to ABC News, authorities said they were assessing "whether an investigation was necessary," while Saatchi attempted to defend his actions in the photos to The Evening Standard. The advertising mogul told reporters that he had only held Lawson's neck "while attempting to emphasize my point." "There was no grip, it was a playful tiff," he said. "The pictures are horrific but give a far more drastic and violent impression of what took place. Nigella's tears were because we both hate arguing, not because she had been hurt. ... We had made up by the time we were home. The paparazzi were congregated outside our house after the story broke yesterday morning, so I told Nigella to take the kids off till the dust settled."
Lawson has yet to speak out about the photos, and her Twitter feed has remained mum since Sunday.