20 Gifts for College Students, Because Shopping for Undergrads Doesn't Have to be Stressful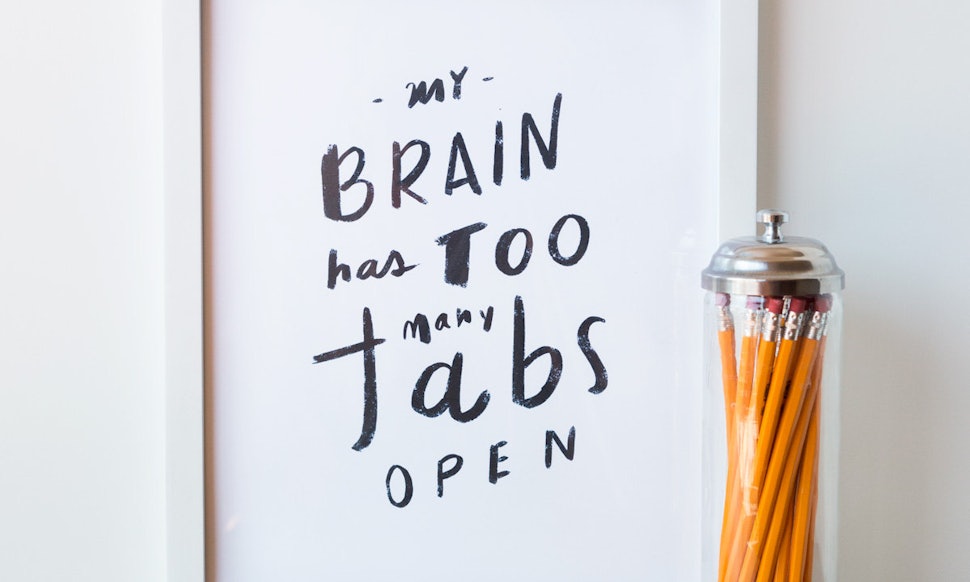 College students usually want two things: money and food. But beyond that, there are other needs: enough sleep, good grades, and an active social life. However, undergrads do desire material things that make for great and manageable holiday gifts, so we rounded up 20 of the best presents for college students to help point you in the right direction.
From phone chargers to wallets, these gifts will help students with their studies, socialization, and general happiness — even if it isn't possible to give the gift of a couple extra hours in each day.
Image: etsy.com
Assorted Pen Set
They'll never spend money on them themselves, but fancy pens make the perfect desktop addition for college students.
Assorted pen set, $14, Bando
Mini Keurig
Relatable Art Prints
We've all been there. This art print takes relatable to a new level, especially for students.
Art print, $23, Etsy
Floral Notebook
Taking notes just got a whole lot more aesthetically pleasing.
Floral notebook, $7, Etsy
Backpack
Big enough to fit a laptop, cool enough to not look like a middle schooler's bag: this backpack is just right.
Backpack, $68.20, etsy.com
Pretty To-Do List
Fight procrastination with a to-do list anyone would love to fill out.
To-do list, $14, Etsy
Whatever Banner
This handmade banner isn't your ordinary dorm decoration, but packs the perfect amount of sass.
Banner, $8, Etsy
Leather Wallet
Never lose a student ID, debit card, or cash ever again with this grown-up wallet that should be a part of every college student's wardrobe.
Leather wallet, $39, Etsy
Reusable Water Bottle
This water bottle is a necessary 2-in-1: hydration and motivation.
Water bottle, $16, Etsy
Spa Set
College students return home from finals exhausted, stressed, and in need of a good spa day. Treat them to one with this mini spa kit.
Spa set, $30, etsy.com
Photo Mobile
Reusable Tote
Go grocery shopping like a real adult with a reusable tote bag.
Reusable Tote, $20, Etsy
Rolling Alarm Clock
Desk Calendar
Your iCal may hold all your major dates, but a desk calendar adds a touch of fun.
Desk calendar, $12, Modcloth
Suction Cup Speaker
Sometimes iPhone speakers just don't cut it. Keep the volume pumping with a portable mini speaker.
Suction cup speaker, $30, Urban Outfitters
5 Year Journal
iPhone Case
DIY Air Plant Terrarium
Easy-to-maintain air plants bring much-needed greenery to a drab dorm room without requiring too much effort.
DIY Air Plant Terrarium, $24, Urban Outfitters
Mug
Because there's no way they're going to make it to that 8 a.m. class without a big cup of Joe.
Mug, $15, Etsy