And the Healthiest and Least Healthy States Are...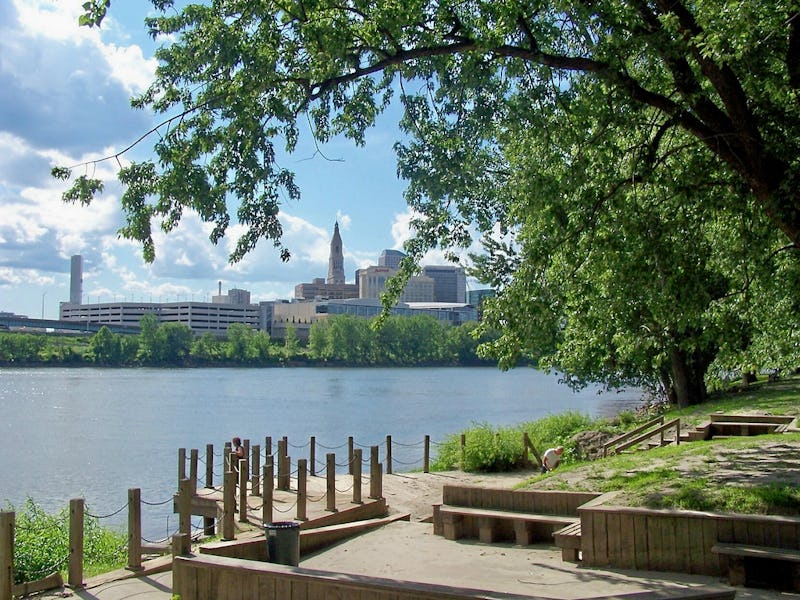 Well, the result of the United Health Foundation's annual report on how healthy each state in the nation is, America's Health Rankings, is in for 2014. Curious about where your state falls? Well, if you live in New England or the Midwest, you're probably doing fine; if you live in the South, though? You might not be. Sorry, southerners.
First begin in 1990, the ranking scores each state on a whole bunch of different factors, including prevalence of physical inactivity, smoking, binge drinking, obesity, and diabetes. The good news? Life expectancy is at an all-time high: 787 years. Unfortunately, though, just because we're living longer doesn't necessarily mean we're healthier during those additional years. Speaking to Health.com, Reed Tuckson, MD, external senior medical advisory to the United Health Foundation, said, "Although we're living longer, we're also living sicker, with preventable illness at an alarming rate." Continued Tuckson," Since 1990, the obesity rate went from 11.6 percent to 29.4 percent, a 153 percent increase."
Find out the top five healthiest and bottom five least healthy states below; head on over to Health.com for the top 10 lists.
The Healthiest:
1. Hawaii
Hawaii took the top slot last year, too; in fact, it's consistently been in the top six since the ranking first began, so clearly they're doing something right. It's got both low cancer and obesity rates, as well as the lowest rate of preventable hospitalizations in the country; additionally, although binge drinking is still an issue, it's declined by 15 percent over the past two years. Smoking has also dropped by 21 percent.
2. Vermont
In addition to coming in second place overall, Vermont also wins the title of Healthiest State in the Continental U.S. Like Hawaii, binge drinking and smoking have both declined )by 11 percent and 13 percent, respectively); it also boasts the highest high school graduation rate in the country. A low percentage of children in poverty and a low rate of violent crime add a further boost.
3. Massachusetts
Well, would you look at that? My home state has actually improved in the past year! Ranking number four in 2013, Massachusetts takes the third place slot in 2014. The rate of physical inactivity of its residents has decreased by 11 percent; the state also has the most residents with health insurance out of the entire U.S.
4. Connecticut
Like Massachusetts, Connecticut also jumped in the rankings between 2013 and 2014; last year they were number seven. Not only does it have a low smoking rate, but even better, it boasts high immunization coverage among children.
5. Utah
Utah, which went from number six in 2013 to number five in 2014, has the lowest smoking rate, the second-lowest diabetes rate, and the fourth-lowest obesity rate in the entire country. Wowzers. Well played, Utah.
The Least Healthy:
1. Mississippi
Mississippi came in dead last at number 50 this year — just as they did last year and the year before. It does have a low prevalence of binge drinking; alas, though, that's not enough to counter its problems with physical inactivity, rate of infectious disease, and more. All in all, tt ranks last in a whopping six categories.
2. Arkansas
Arkansas also saw no change in rank between 2013 and 2014; it has a high incidence of infectious diseases, as well as a limited availability of dentists. Obesity rates have also increased by 12 percent since 2012.
3. Louisiana
Infectious disease, low birth weight, and a high rate of preventable hospitalizations contribute to Lousiana's rank of 48. That's where it sat last year, too — although at least it has high immunization coverage for teens going for it as a strength.
4. Kentucky
Ouch — Kentucky actually dropped two slots, going from number 45 in 2013 to 47 in 2014. There isn't as much binge drinking there, but a high rate of smoking combined with a low rate of physical activity adds up to some unhealthy residents.
5. Oklahoma
Like Kentucky, Oklahoma dropped two slots; it ranked 44 last year, but only 46 this year. In addition to a limited availability of primary care physicians and a high rate of physical inactivity, there's also this: Violent crime has increased by 12 percent since 1990 — the opposite of what the nationwide trend has been (overall, the violent crime rate of the U.S. has dropped 37 percent since 1990).
Head on over to Health,com's website for the top and bottom 10 states in each category, and check out America's Health Rankings for the full report.
Images: Getty Images (4); J. Stephen Conn, CFBSr, StuSeeger (2),Universal Pops, Kool Cats Photography/Flickr