Shooting Near Portland High School Injures 3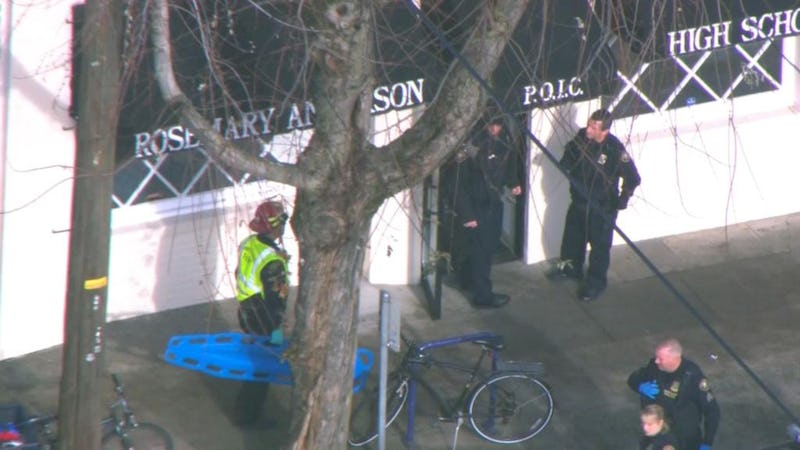 On Friday afternoon in Portland, Oregon, a shooting near Rosemary Anderson High School saw three people transported to hospital. Little is known so far, but police at the scene are confirming that at least two people were shot, and all were stable when taken to nearby hospital Legacy Emanuel Health Center. It was reported at the time that the shooter fled the scene and that the incident had taken place at the high school, but Portland police tweeted that the incident had occurred off-campus.
The department Tweeted: "Officers have cleared the school. Area is safe and secure. Shooting occurred off campus at Killingsworth and Bothwick." It's thought that the shooting was gang-related.
Image: Twitter/Fox 12 Oregon KPTV