Sunday day, the eldest Kardashian sister gave birth to her third child. Sunday night, a new episode of Kourtney and Khloe Take the Hamptons aired. Needless to say, Sunday was a BIG day for Kardashian keeper uppers like yours truly. The latest ep of the Keeping Up with the Kardashians spinoff was a shenanigan bonanza: Kris and Kim got "super shady" with each other over an NYC apartment; Cheban, Kourtney, and Kim attempted to set up Kris with Kelebrity Khef Jordan; the family discussed lyme disease while making s'mores; a horrified Scott watched Kim and Kris chuck cupcakes at each other; and Scott wore assless chaps.
Toward the top of the hour, Khloe visited a horse pasture. In a talking head, she explained that she rode horses as a child, but once she started crushin' on boys, her interest in equines faded away. After watching the steeds run around their pen for a few minutes, Khloe decided it was time to "rekindle my love with horseback riding."
Kourtney didn't think Khloe's love would stay kindled for long; Scott believed in the kindle. Naturally, a bet was made. (Winner gets to pick who's in the delivery room for baby number three!)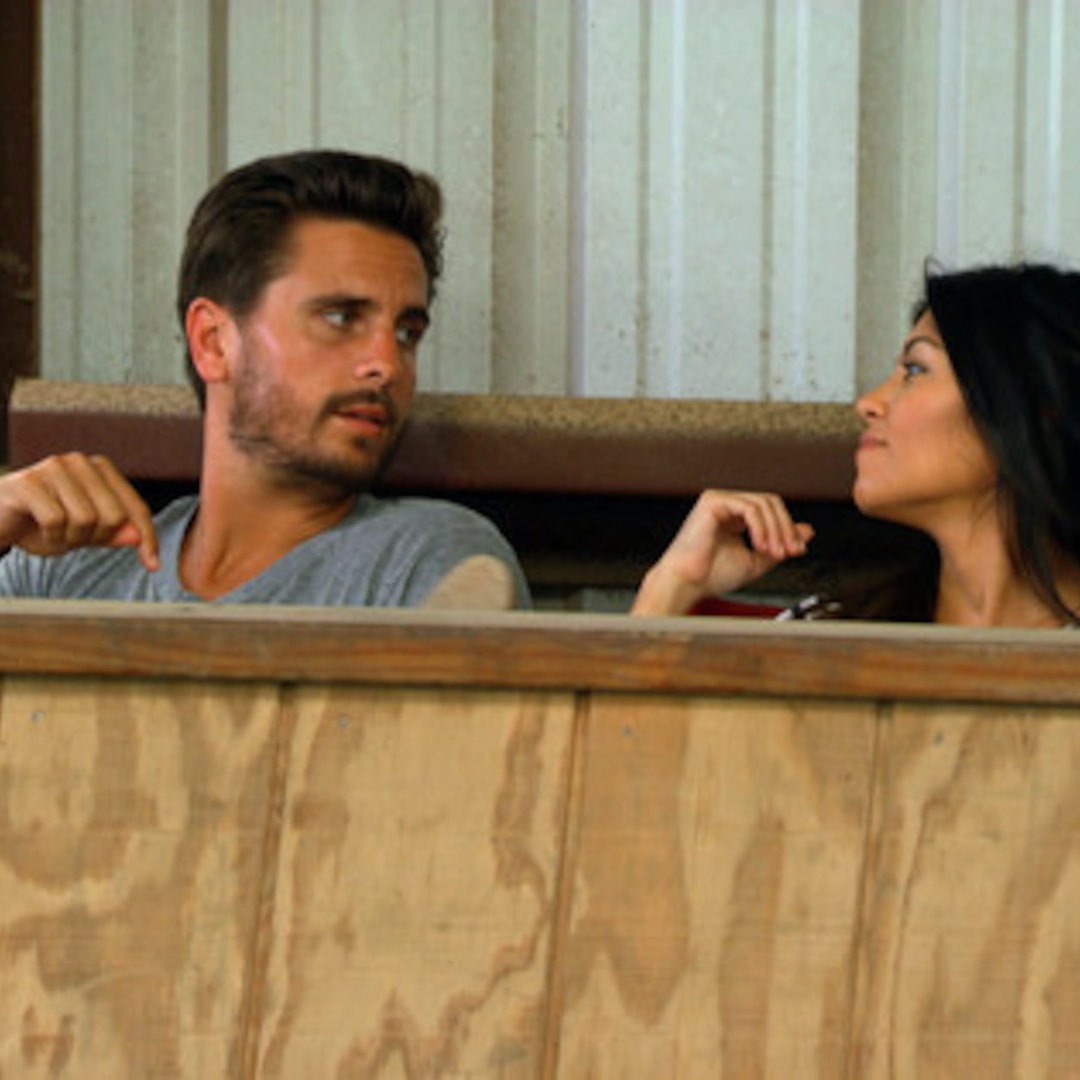 Khloe eventually found out about the wager, of course. And Khloe was upset by the wager, of course. Sure, Kourtney's Debbie Downer Snapple facts bummed Khloe out, but Scott was the one who cut her deep. She was under the impression her boyfriend-in-law's support came from a place of love, not a place of competition. (If those Lord and Lady riding helmets ever go up for auction, will someone please notify me? Thanks in advance!)
It was payback time: Khloe gifted Kourtney and Scott with a riding crop and assless chaps. Got 'em, Khlo! Not 10 seconds after pulling the garment out of the payback gift bag, Scott changed into the skimpy pants. The episode ended with Scott modeling a pair of assless chaps.
Same.
Same.
Happy Kardassian Sunday to us all, and to all a good night.
Image: E!