Coach Is Rebranding — Again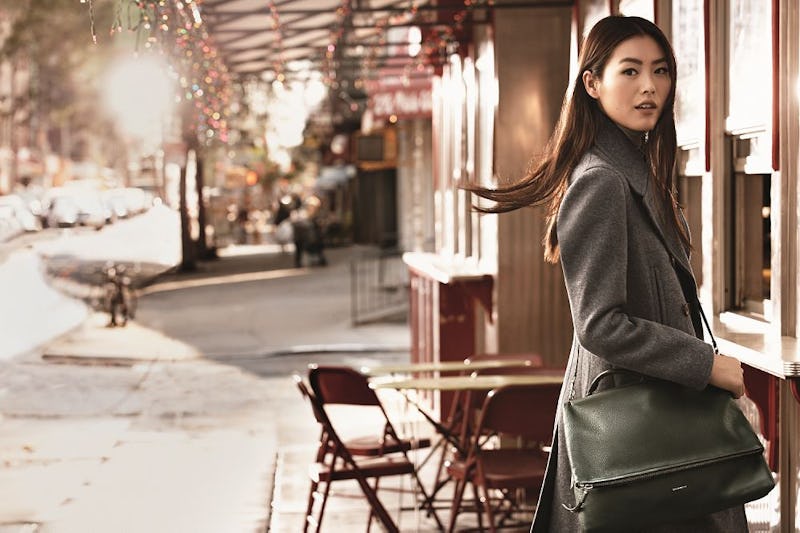 Coach has had something of an identity ping-pong over the past several decades.
Growing up, I remember the classic Coach silhouettes my mother used to carry looking sleek, with clean lines in monotone, sturdy leathers, and that indelible gold hardware, nary a logo in sight.
Then something happened. Gigantic 'C's came raining down from the sky like a plague upon thine handbags, bringing with them fabrics, patchwork colorways, and other confusing "innovations" that swung the brand in a direction that left a lot of their customer base scratching their heads. (And, subsequently, brought a much younger demographic to the line.) Well, the strategy worked for a while, certainly — but the demand for those classic bags Coach reintroduced in 2011 signaled consumer desire for more of that minimalism... and, more importantly, a willingness to shell out more than $200.
Cue the announcement of yet another Coach rebranding, this time tending more towards the upscale. A release from the company notes they're aiming for a "refined, modern look", and they're bringing in the big guns for this one: Liu Wen (above) and Karlie Kloss (the video below).
These are some seriously well-made-over bags and accessories — and they better be for a brand that's really looking to revolutionize its perception. Leslie Price at Racked calls the newly streamlined silhouettes "positively Céline-esque", and Ashley Cardiff at The Gloss commented that the plaid Coach cape that Kloss dons in one of the new print spots "wouldn't look out of place in her Oscar de la Renta campaigns."
These are fair assessments, but Coach's offerings aren't Céline or ODLR, and the consumer knows it. Coach's reputation precedes them, patchwork 'C's and all, which means they don't have the clout to pull people away from the higher-end names that garner more style points — at least right now. They're fighting a definitively uphill battle.
Regardless, credit where it's due: These ads (and bags) have done at at least part one of their duty — luring me into a into a Coach storefront, which is something I haven't ventured to do in years. Battle won, at least.