The Jewelry to Wear with a Simple B&W Summer Palette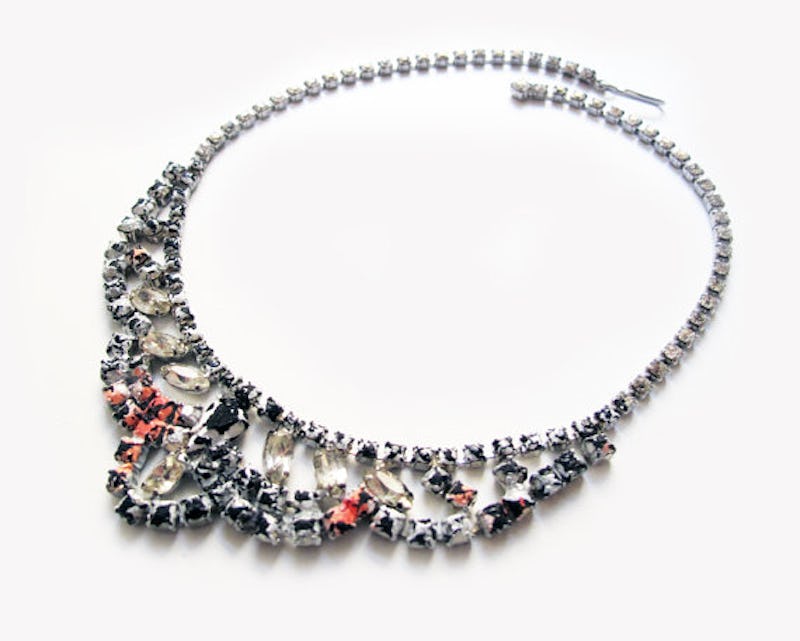 Putting on a well-done, simple outfit is a great way of getting people to look at you and your face instead of your clothes. They may notice you are nicely dressed, but the compliments will be directed at you instead of your outfit. And, when working with simple silhouettes and neutral black and white palettes, anything goes no longer goes; here, a few thoughts on picking that perfect piece.
1. When choosing a necklace, frame your face by picking something that brings light to your visage without competing, whether it's a little pendant (maybe one that matches your eye color):
or a full on statement:
2. For rings, on the other hand (ahem,) I love a good rock. Raw gems are a fun way to spice up an otherwise sleek and well-behaved look. This vintage turquoise ring, for instance:
Or these crystals:
3. Or, if you want to KISS (keep it simple, sweetie...) take a minimalistic approach and throw on a few of these wide rings:
Et voila; now you're the one who shines.