All Of Harry Styles' Hats From 2014, Because He Certainly Found His Favorite Accessory This Year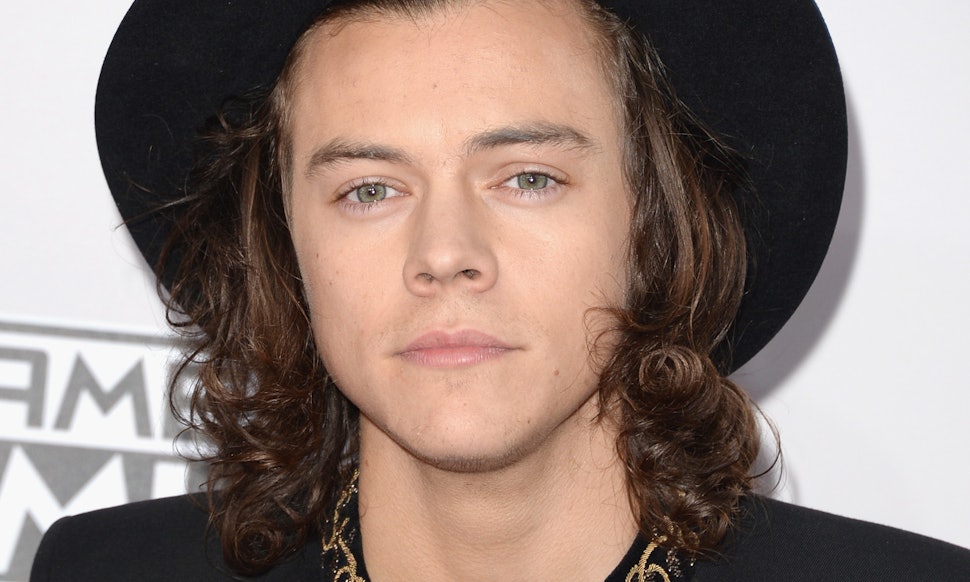 Jason Merritt/Getty Images Entertainment/Getty Images
Harry Styles has always been known for his long, slicked back hair (Taylor Swift even gave it a shoutout in her song "Style"), but this year, Styles' hair got upstaged — by his hats. From fedoras with feathers, to beanies, to bowlers, the One Direction star kept us all guessing (and swooning over) which hat he'd wear next. So before the year comes to a close and Harry no doubt introduces another cool accessory for us to obsess over, let's look back at all the hat styles Mr. Styles wore in 2014.
Feather Fedora
Suede Fedora
Looking badass in a suede fedora while posing with 5 Seconds of Summer's Ashton Irwin.
Image: NiallHoran/Instagram
Tan Fedora
Styles switched to a more summery version of his fedora at Wembley Stadium in June.
Navy Headwrap
So it's technically not a hat, but it is an important hair accessory. Harry discovered the headwrap this year (probably due to his ever-lengthening locks — you gotta tame them somehow!), and for the iHeartRadio Music Festival, he rocked a dark navy one.
Blue Headwrap
The One Direction star wore another blue headwrap while performing in Glasgow.
Wide Brim Fedora
Color-blocked Fedora
Orange Beanie
Getting bold with his color choices.
Image: HarryStyles/Instagram
Black Fedora
The stylish Brit wore a black fedora for the "Steal My Girl" single cover.
Green Headwrap
He honestly probably owns one in every color of the rainbow.
Image: HarryStyles/Instagram
Baseball Cap
Harry wore a baseball cap and a blonde wig while posing with Sienna Miller at Poppy Delevingne's hen party.
Image: HarryStyles/Instagram
(Very) Wide Brim Fedora
Styles sported a larger version of his favorite hat for the Four album cover.
Bowler
While doing promotional interviews, Harry wore a classic brown bowler.
Image: OneDirection/Instagram