Unlike 'The Interview' These 9 Controversial Films that Made it to Theaters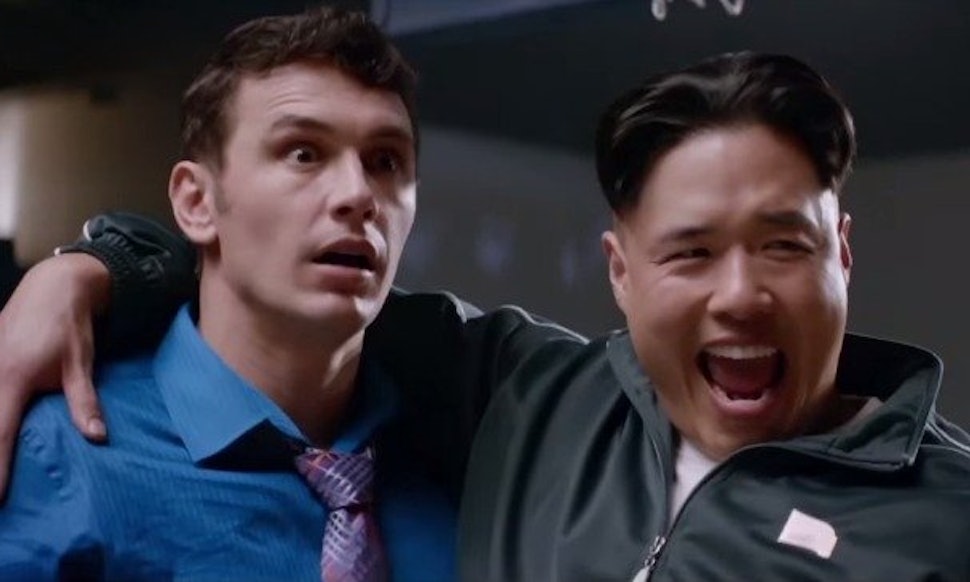 Welp, that escalated quickly. Sony has officially pulled the movie The Interview, due to terroristic threats and has thus left many people, laymen and celebrities alike, disappointed. Yes, the movie undoubtedly deals with controversial and offensive material, but some other movies have graced American theaters despite rampant backlash, whether from a large group or a select few. Let's take a look at those films, unlike The Interview, that went on to theaters despite their controversial nature.
'Borat' (2006)
I'd be hard pressed to find one person Sacha Baron Cohen didn't offend in some way or another in this film, but on it went, to make $261,443,242 at the world wide box office, according to The Numbers.
Image: Twentieth Century Fox
'Team America: World Police' (2004)
'Lolita' (1962)
'The Dictator' (2012)
'Gigli' (2003)
'Kids' (1995)
AMC puts this at number 9 out of their "100 Most Controversial Films of All Time" and it's certainly deserved. AMC describes it as, "A realistic look at drugging, hook ups, and frank sex talk among teens, photographer Larry Clark's movie was labeled salacious and pedophilic."
Image: Shining Excalibur FIlms
'The Human Centipede' (2009)
As AMC so aptly mentions, this film, featuring three people savagely sewn together, was horrific… by seemingly anyone's standards.
Image: Six Entertainment
'The Hunger Games' (2012)
Yes, it was was an absolute blockbuster, but let's not forget what the film is centered on: the brutal murdering of children by other children and essentially, the state.
The shock value of it is supposed to offend you, though. It's sort of the point.
Image: Lionsgate
'Brokeback Mountain' (2005)
In a clear argument for the promotion of films deemed controversial, as AMC points out, Brokeback Mountain was not well received by all despite it's "critcal and popular acclaim." Undeterred by the naysayers though, this groundbreaking movie was still shown and as AMC asserts, and able to pave the way for gay on screen relationships.
Image: Focus Features