There's More 'Honey Boo Boo' On the Way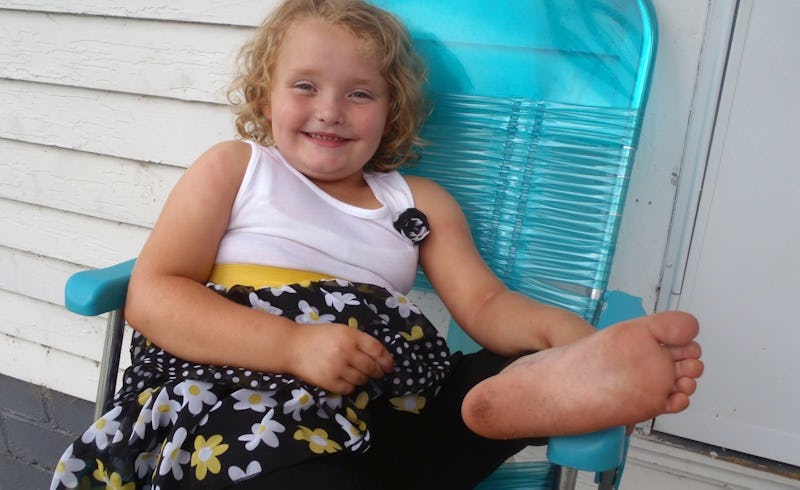 Not that this show was ever in danger of not getting renewed, but it's still nice to have some real confirmation. According to Variety, TLC has officially ordered new episodes of Here Comes Honey Boo Boo to air next year, along with three new specials to go along with them.
The network has reportedly opted for 12 new episodes of the series, and will just tack them on to the second season, which is set to premiere in early 2014. Sidenote: Who here would have thought that Here Comes Honey Boo Boo is only on its second season? It feels like Honey Boo Boo and her lovable, occasionally disgusting family have been in our lives forever — I don't think I remember what it was like before Honey Boo Boo was on TLC (I've blocked out the Jon & Kate years, because Ed Hardy).
Anyway — it's no surprise that TLC is already springing for new episodes before the season even premieres. The show has been consistently slaying the ratings week after week, and last year, it even beat the ratings for the Republican National Convention during election season. Honey Boo Boo > Mitt Romney.
New episodes of Here Comes Honey Boo Boo will premiere on TLC on Jan. 1 — a.k.a., it won't be much longer now before their lovable catchphrases...
...their excellent pro-tips...
...and their wonderful life values...
...are back on all of our TV screens.