This Makeup Artist's Transformations Are INTENSE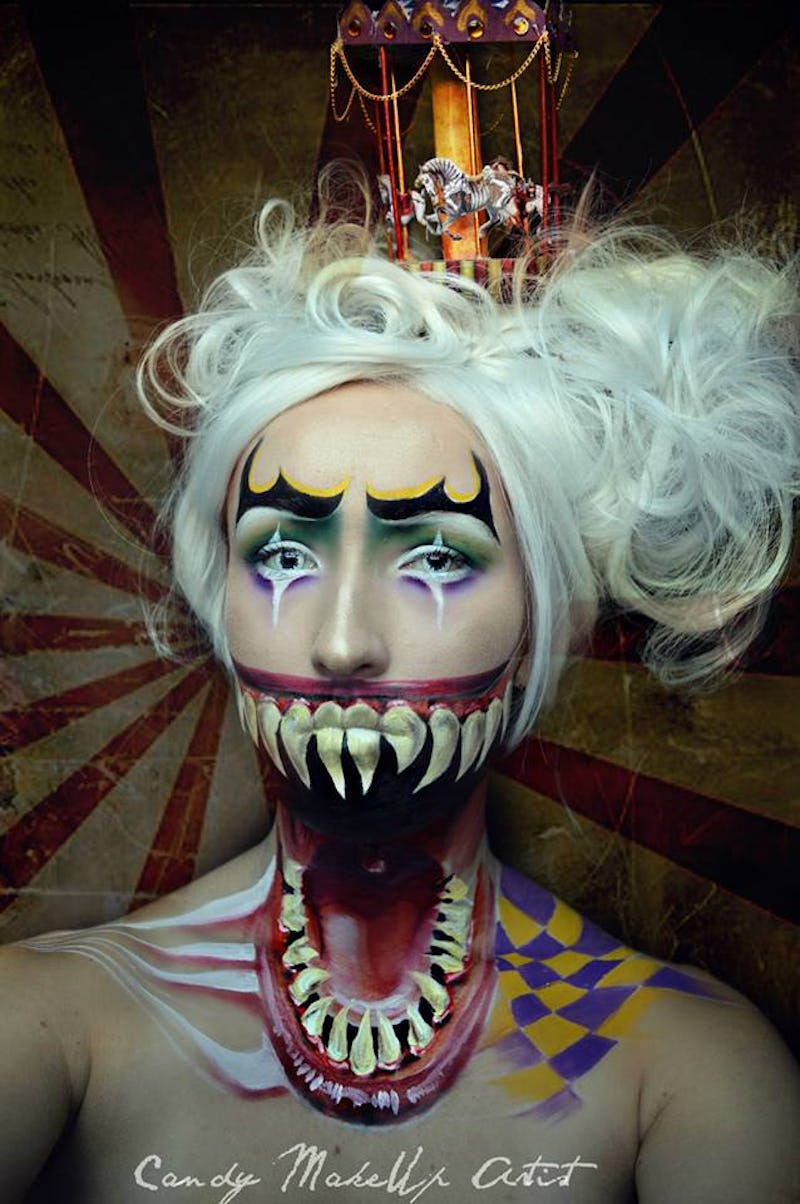 I think I've found your newest Instagram obsession. You have to see the ingeniously creepy work of Joyce Spakman whose extreme beauty transformations are insanely cool. Just a disclaimer: some of these looks may give you nightmares, but they will be the most awesome nightmares ever.
At the young age of 23, Holland-native Spakman (who goes by the trade name The Candy Make Up Artist) has already established her own dark, fantastical style. Spakman spoke to boredpanda.com about her style, saying, "It can't be too extreme for me. I like the odd." Her interest in makeup began at the age of 14, when she would doodle and paint on her arm during school. At 16, she enrolled at the ROC Allround Grimeur School in Amsterdam to pursue her passion for body art full time.
While most of Spakman's photo shoots require multiple specialists (a photographer, a hair stylist, a wardrobe stylist, and a makeup artist) she is a one-woman show. Spakman makes her own wigs, no-sew clothing, and photography backgrounds and photographs all of her shoots without professional photography equipment. Talk about a born multi-tasker.
To give you a sampling of some of her works, they range from "Vaudevillian cannibal clown" to "ghostly Queen of Hearts" to "spectral Cleopatra." Also, her wigs are on point.
Not for the clown-phobics, but check out that detail. The mouth even has a uvula.
Gotta love those golden rococo-style swirls.
Can I eat that gingerbread house in her hair?
Cleopatra wakes up from her millennium-long sleep looking flawless.
This one gives me a bit of an "Iron Throne" vibe.
I must have this candelabra wig. It must be mine.
Queen of the Galaxy, stuntin' hard.
THAT HAT, THOUGH!!
Try to ignore the creepiness of the mouth and the glassy eyes to respect the quality of those twig-like eyebrows. Perfection.
Image: Candy Make Up Artist/ Facebook