7 Spots to Barter Goods Online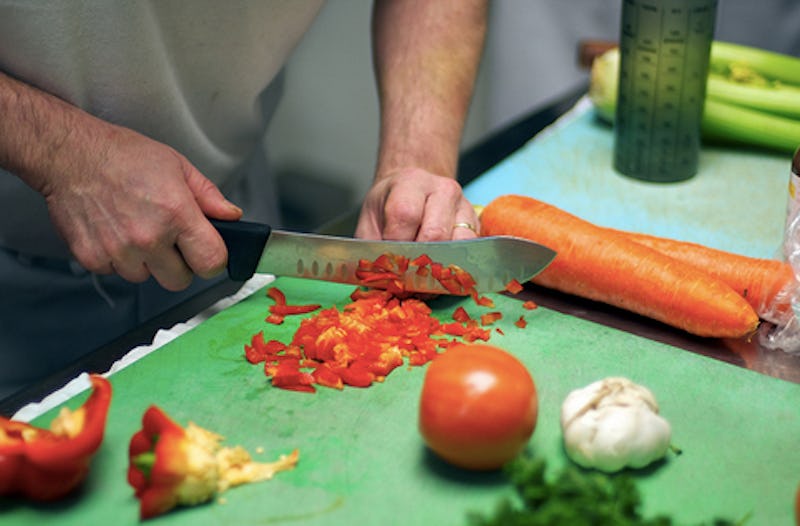 If bartering still makes you think of "Oregon Trail," it might be time you checked out one of the following seven websites. You probably won't find anyone willing to exchange ammunition for oxen, but you will find folks with an array of goods, skills, spaces and time to share and trade.
1. OurGoods
OurGoods is a NYC-based barter network for artists, chefs and other creative types. Anyone can create a profile and either propose a barter or respond to someone else's barter request. The point is to help creative people help each other with independent projects, explains the OurGoods website. "More work gets done in networks of shared respect and shared resources than in competitive isolation."
Barter requests range from things like borrowing lighting equipment for a photoshoot to website design help to vegan cooking lessons. Right now, featured requests include someone seeking old TVs for a photography project; someone offering to share an intern's services in return for office space; someone needing a logo created; someone looking for volunteers to help start a community land trust; and someone who needs help sewing curtains. OurGoods also holds events, like community dinners that bring together artists and farmers and panels featuring local artists, educators and curators.
2. Gusta
Gusta.com connects people who like to cook with people who want to eat good food. It currently operates in 98 cities worldwide, including major urban areas (Los Angeles, New York, London, Chicago, Portland, Paris, New Orleans) and smaller locales (Trenton, Minneapolis, Napa, Evanston, Cleveland, Santa Ana, Atlantic City, Jacksonville). Professional and amateur chefs post dinner party details on the site, where anyone can then sign up to attend. It's a cool way for foodies to get a unique dining experience; meanwhile, home cooks can test out new recipes and make a little extra cash.
3. BookMooch
Instead of selling your old books on Amazon or letting them collect dust on the shelf, why not trade them for more things you want to read? On BookMooch, you enter titles you don't mind parting with and send them off if people request them. For each title you ship, you earn points that can subsequently be exchanged for used books from others.
4. Neighborhood Fruit
Do you like fruit? Do you want more of it? Neighborhoodfruit.com connects people with over-abundant fruit trees with their fruit-hungry neighbors.
5. BarterQuest
BarterQuest is like the eBay of bartered goods. Users anywhere in the world can trade just about anything, from stuff to services to real estate. "Anyone who has anything that may be of value to anyone else can be a successful user of our site," BarterQuest says. Value, of course, is in the eye of the beholder. I'll see you one rhinestone-studded jeans purse for one needle-felted pumpkin?
6. StreetBank
Who says the Internet can't foster real-life community? Streetbank digitally connects neighbors so they can share skills or things in real life. "It's a giant garden shed, toolkit, fancy dress chest, book and DVD library and skills bank for your neighborhood," the Streetbank website says. The site started in the UK but has since expanded to America. Users sign up by entering their zip code, which then allows them to see items or skills available within a one mile radius of their homes. The "price" of membership is simply having at least one thing — a DVD, a piece of gardening equipment, etc. — to share with your neighbors.
7. Poshmark
Need a new fall wardrobe? Poshmark lets women sell and swap clothes via IOS app. According to TechCrunch, more than 1 million items have been sold on Poshmark since the start of 2013.
Photo by Jeff Kubina on Flickr