Target Ad Features a 2-Year-Old With Down Syndrome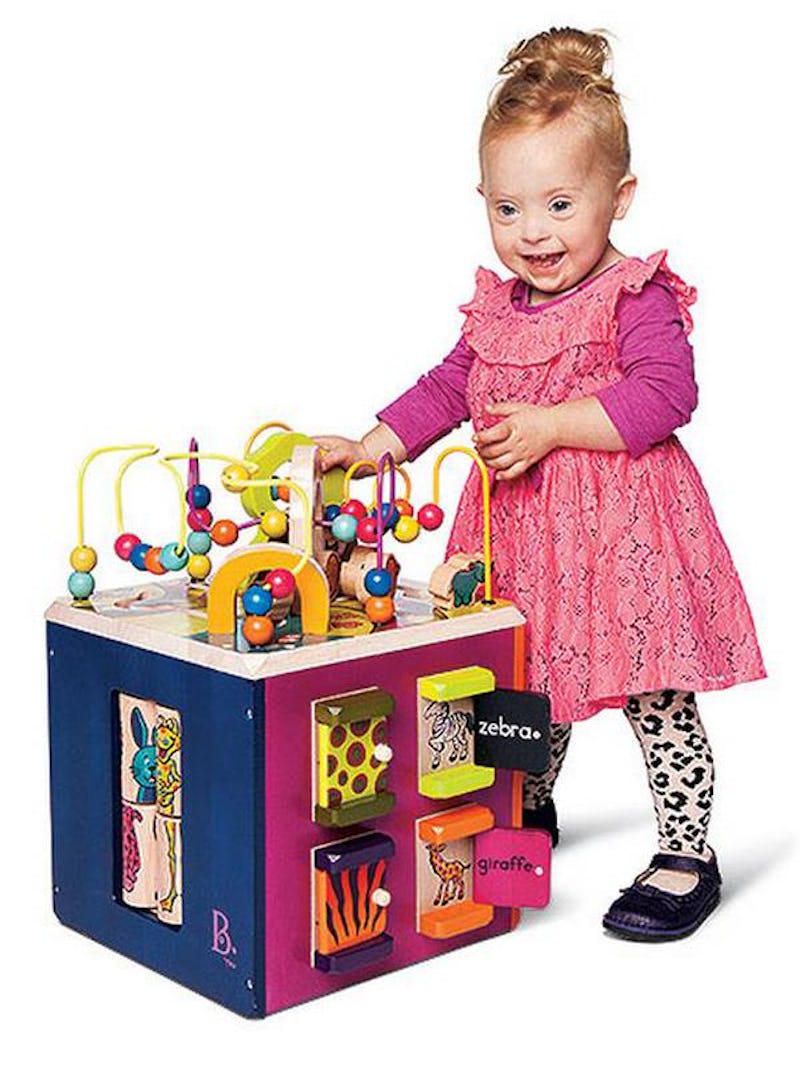 Last week, quietly nestled between Target ads for Disney Princess dresses and Hello Kitty electric sports cars was a lovely picture of a two-year-old girl from Minnesota who, in addition to rocking leopard print tights like a master fashionista, has Down syndrome. Izzy Bradley's modeling debut has generated some major excitement on social media: Her mom Heather Bradley told Adweek the photo racked up over a half-million Facebook likes. With numbers like those, one has to wonder why the appearance of children with disabilities in ad campaigns isn't a more a regular one. Izzy is the fourth kid with Down syndrome to be featured in a national campaign in the last two years. While Hollywood seems to be embracing actors and actresses with the disability, advertisers have been a bit reluctant to hop on the train.
Heather Bradley, Izzy's mom who also happens to head of the local chapter of Down Syndrom Diagnostic Network, told a local news station that her tot had a great time modeling: "She did really well. She sat still while they did her hair and makeup. She pretty much cooperated the whole time."
But with the creation of modeling agencies like Ireland's "I Am Able 2 Model", which exclusively caters to aspiring child models with disabilities, and stateside organizations like Down Syndrome in Arts and Media (DSiAM), there is hope that seeing kids like Izzy, Ryan, and Karrie smiling at us from the Sunday paper ad section will eventually stop being so newsworthy. While there is a reason to celebrate the progress being made, it's clear we still have a little further to go.
Image: Independent/Twitter