Here's Your Perfect Holiday Playlist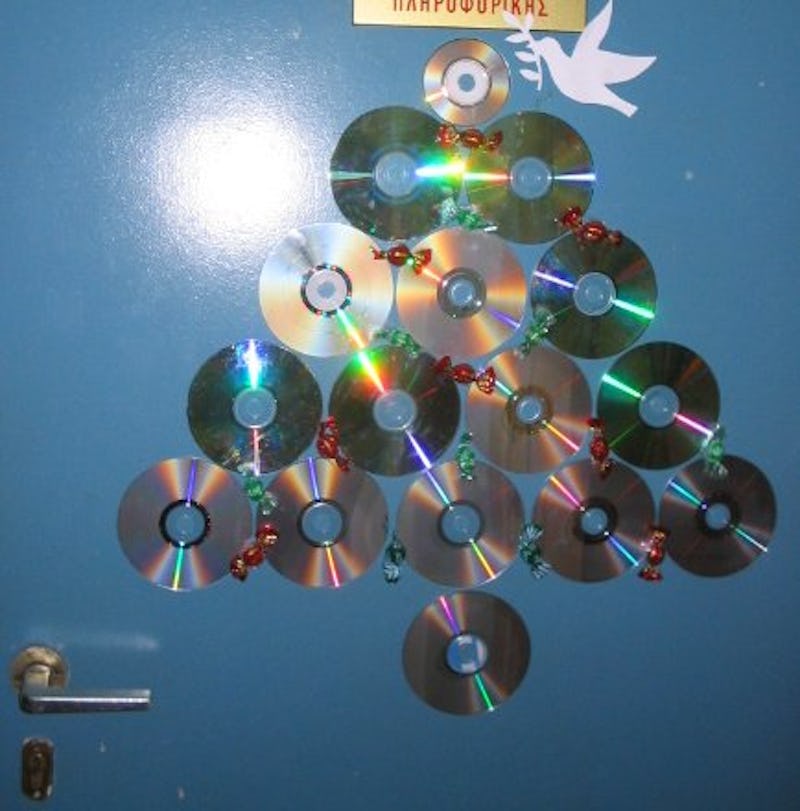 If you're responsible for pumping up the jams this holiday season and creating the ultimate Christmas playlist, you've got quite an important job to uphold. Holiday music typically falls into three categories — sappy, emotionally upsetting, and kickass. While all of them have a place in our hearts, it's important for you to skip the songs that your guests will be expecting (hello, Mariah) and add a bit more flavor to your selection. As the DJ, you know that the music can truly make the party. Screwing this up might influence someone to break out the karaoke machine.
Curating the perfect playlist is actually a lot easier to accomplish than you think. A bunch of talented bands and musicians quietly release amazing, original holiday songs on a yearly basis that might only get some love on college radio stations. Alas, the Internet makes these pretty easy to find. For example, if you thought that The Killers faded away after "Mr. Brightside," you are definitely mistaken. Since 2006, the band has released a Christmas song every year, further showing their holiday spirit by donating the profits of their downloads to projects such as the Product Red campaign. Even better? The songs are really, really good. One even made the list!
If you're wondering what list I'm referring to, behold! If you want your holiday celebration to be filled with warm vocals, indie rock delight, and songs with minimal F-bombs that can be played around children, consider the following.
1. "Holiday Road" by Matt Pond PA
OK, fine. It starts out a little slow. But for the record, so does every party. If this cover doesn't make you feel like a Griswold, nothing will.
2. "Christmas Treat" by Julian Casablancas
Wait — so is he not allowed to call it "I Wish It Was Christmas Today"? Did Lorne Michaels pull the plug on that? This song comes straight from my ultimate favorite Christmas SNL sketch, and personally, I blast it all the time while counting down to the big day.
3. "Christmas Is Going To The Dogs" by The Eels
It's fun, it's cute, it reminds you a little of Fido, and it won't offend anyone. Quadruple win.
4. "Little Saint Nick" by The Beach Boys
Brian Wilson scares the crap out of me, but this classic is bound to make people smile.
5. "Donna And Blitzen" by Badly Drawn Boy
Badly Drawn Boy is so much more than what you've heard from the About A Boy soundtrack. That being said, this song is totally featured on the About A Boy soundtrack. This one is best played during the moment where everyone is reflecting on the year by the fireplace. That happens at parties, right?
6. "Father Christmas" by The Kinks
There's a reason as to why The Kinks are such an inspirational band for so many musical acts today. Simply put, they know how to kick ass and make songs that'll be stuck in your head for days. "Father Christmas" is no exception.
7. "Merry Christmas (I Don't Want To Fight Tonight)" by The Ramones
This one would be good to cue up right after an argument between your aunt and uncle crosses the line from endearing to scary.
8. "Christmas Waltz" by She & Him
Bet you thought I was going to put "Baby It's Cold Outside" on here, right? Well, I did. Then I deleted it, in favor of "Christmas Waltz." If you're really missing the former, just cue up Elf.
9. "Come Thou Fount Of Every Blessing" by Sufjan Stevens
Leave it up to Sufjan to cover a song that's not typically covered. Here's some Christmas trivia for you — this hymn was written in 1757. I'm not a huge fan of Sufjan, but he truly takes this classic and makes it his very own.
10. "Blue Christmas" by Bright Eyes
Hey, just because Conor Oberst made a ton of money by being sad (which I related to extremely well as a teenager) doesn't mean he's not talented as well. This is a sweet song that definitely deserves a spot on the playlist.
11. "12.23.95" by Jimmy Eat World
When it first starts out, you might assume it's an instrumental. Even though it doesn't have too many lyrics, it's an amazing song to break up the playlist. Also, it's a great companion to that last Bright Eyes song. With that out of the way, yes — this will be the weirdest addition to the playlist, I promise.
12. "Santa Stole My Lady" by Fitz and the Tantrums
Now that we've done some holiday reflection, let's get back to some feel-good holiday hits. When "Santa Stole My Lady" takes the stage at your party, you're bound to have a lot of your guests sing along with this incredible anthem. "Fitz and the Tantrums," you'll say. "You know, that band that's featured in that cheese commercial."
13. "We Need A Little Christmas" by Ages and Ages
This is the perfect song if you're looking for some great lady vocals with a lot of punch. This cover is joyous, whimsical, and everything else you associate with Christmas time.
14. "XMas Time Is Here" by My Morning Jacket
I'd make a reference to American Dad! but honestly, I don't think anyone watches it but me.
15. "Happy Birthday Guadalupe!" by The Killers
As I mentioned before, The Killers have an amazing track record of releasing an annual Christmas song for a great cause. This one was from 2009. They made a music video for it as well, which starred Luke Perry. It would mean everything to me if the members of The Killers were big 90210 fans growing up.
16. "Happy XMas (War Is Over)" by Christina Perri
Let's end this on a sweet note. While so many groups and singers have covered this classic, Christina's is one of my ultimate favorites. In her voice, it really seems like she is dead set on you having a very merry Christmas.
If these hits fail to make your party a success, there's always Plan B: Either going back home, or going directly upstairs to grab your scratched copy of Snowed In by Hanson. Don't lie, you know it's up there.
Image Credit: Athena/Flickr