2014 Magazine Covers Were Very...White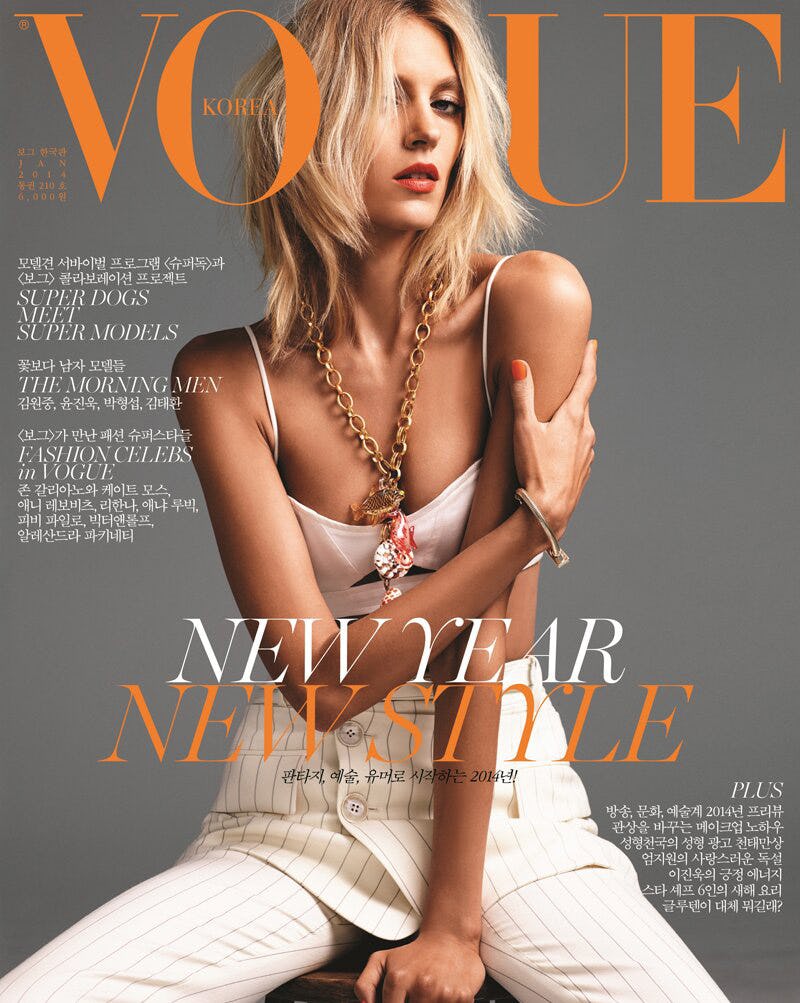 In 2014 we all fell deeply in love with Lupita Nyong'o as she graced several magazine covers and served as a reminder of non-European beauty. But even the presence of beauties such as Nyong'o wasn't enough to change the fashion industry's bias toward European beauty standards, as very few magazine covers featured people of color this year.
TheFashionSpot's Jihan Forbes took a look at 44 magazines throughout 2014 and saw that out of a total of 611 covers (including issues that had multiple covers) this year, only 119 covers included people of color, while 567 covers had white models. Those numbers looked even worse when she took a closer look at specific magazines. According to Forbes, several publications, such as Harper's Bazaar U.S. and U.K., Teen Vogue, Vogue U.K., and Vogue Paris, to name a few, didn't use any models of color all year. That's right. No people of color. All. Year.
And then there's Vogue Japan and Vogue Korea. According to Forbes:
Vogue Japan was one of the biggest disappointments. Out of 14 total covers, women of color were featured only three times, and only one of them was of Japanese descent. Vogue Korea had similar results, choosing models of color only four times compared to white models 13 times.
Forbes did point out that Vogue India used only people of color for 2014 covers, although it's not clear how many of them were Indian. But even that fact is a bit hard to celebrate. It shouldn't be a noteworthy bright spot that a fashion magazine based in India used people of color for its covers this year, it should be a given. But the fact that it's noteworthy in Forbes research is a strong indicator of global pervasiveness of European beauty standards, especially in non-European countries.
It's disheartening enough to look on the stands in the U.S. and not see faces like mine on the covers, so it must be even more damaging to see primarily white faces on covers in countries where white people aren't even a significant part of the population.
Fashion magazines both dictate and reflect the beauty ideals of their readers and should therefore be representative of the racial make up of their countries. If anything, this look back at 2014 magazine covers shows that the fashion industry still has a long way to go when it comes to racial representation. Hopefully they do better in 2015.
Images: Vogue Korea, Vogue Japan, Harper's Bazaar