'Lizzie McGuire' is Coming Back, Y'all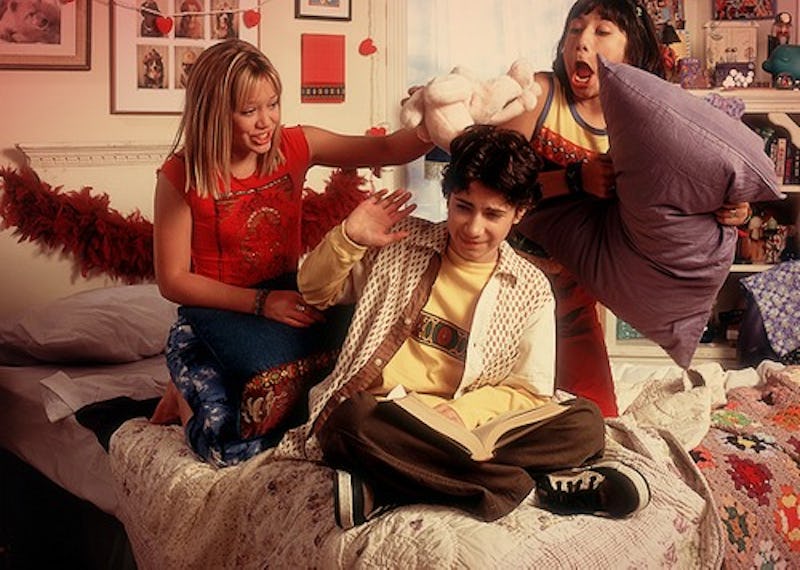 Christmas might be over, but ABC Family has one more gift to give. And trust me: If you aren't sitting down for this one, you're going to want to be. In the most wonderful display of nostalgia ever, ABC Family is closing out the year with a five night block of programming called "That's So Throwback," featuring a few of the best episodes from Lizzie McGuire, Even Stevens, and That's So Raven. That's right. They've somehow managed to come up with a TV event better than 25 Days of Christmas could ever be.
As someone who spent the majority of her pre-teen and teen years worshiping Lizzie McGuire and basically trying to become her, I can't contain my excitement. I've been keeping my fingers crossed that Disney Channel and Netflix could reach some sort of agreement to stream awesome early 2000s shows like Lizzie and Even Stevens, but in the meantime, this will definitely do. Get out your crimping iron and your pink Razr phone, because 2014 is about to end in the best way possible.
As a bonus? Two of the best early 2000s Disney Channel movies. On Thursday, Jan. 1, ABC Family is playing The Cheetah Girls, and on Friday, Jan. 2, it's Halloweentown. And it's not even Halloween. Is this the best, or what?
Here's the official programming schedule:
Dec. 29, 12 a.m. — 2 a.m. ET: Lizzie McGuireDec. 30, 12 a.m. — 2 a.m. ET: That's So RavenDec. 31, 12 a.m. — 2 a.m. ET: Even Stevens Jan. 1, 12 a.m. — 2 a.m. ET: The Cheetah GirlsJan. 2, 12 a.m. — 2 a.m. ET: Halloweentown
Whatever New Year's Eve plans you already had, you might as well cancel them... or clear some space on your DVR. I can think of no better way to celebrate the end of 2014 and the beginning of 2015 than celebrating the same way I did in 2001, before bills and student loan debt and keeping my apartment clean were all part of my daily life.
Lizzie McGuire, I am so ready for you. Let's do this.
Image: Disney Channel