Cleanses That Go Beyond Juicing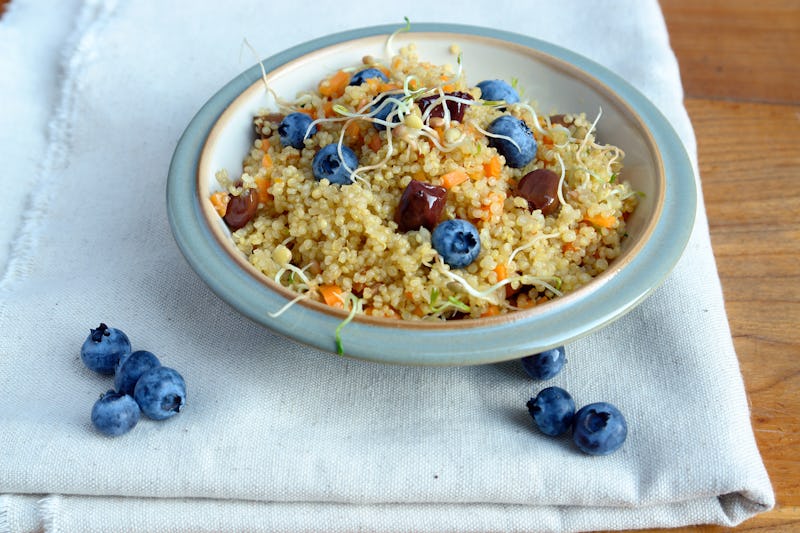 We all have those moments when we briefly fall off the wagon when it comes to healthy eating. Whether you were on an indulgent vacation, it was your friend's birthday weekend, or you were just too busy to cook at home, bad eating habits happen. It's times like these that people love turning to cleanses to rejuvenate their body and get back on track.
Although juice cleanses may seem like the tempting answer, they can be difficult to follow and can leave you hungry for days on end. In fact, consuming purely juice is not even a necessary component for cleansing your body. There is no reliable research stating that juicing is easier on your body than consuming whole foods, and you actually lose valuable fiber from the fruits and vegetables by liquefying them.
Your body naturally detoxifies itself, but you can help it along by consuming the right nutrients. If you eat a lot of processed foods or have an unbalanced diet, a cleanse could be the right way to start your path towards eating better.
If you're feeling like you need a good diet detox but don't want to survive on smoothies alone, try one of these five whole-food, balanced cleanses to get you back to healthy eating.
This cleanse is most helpful for anyone who is feeling bloated after eating a lot of sugar, fat, and alcohol. The cleanse removes all processed foods, grains, and sugars and focuses on ingesting whole vegetables, fruits, healthy fats, and sustainable meats. Each day consists of a shake for breakfast, a solid lunch, fruits or nuts as a snack, and a soup for dinner.
Recognizing that a cleanse needs to contain the right amount of calories while also keeping your body nourished, Dr. Oz created this quick two-day cleanse to keep your body functioning properly while you eat detoxifying foods that eliminate unhealthy toxins. Meals consist of healthy grains and seeds, fruit and vegetable juices, and hearty soups. The cleanse includes a complete shopping list and recipes to make staying on track that much easier.
Lyn-Genet Recitas, author of weight-loss book The Plan, is a naturopathic nutritionist, so this cleanse is filled with only whole foods that won't leave you hungry or hoping to give up the cleanse early. The key to this cleanse is not eating less, but instead eating foods that reduce inflammation in the body, which will help with stomach problems, energy levels, and potentially even weight loss. Meals include ingredients from all food groups, so you'll be eating anything from salmon to Greek yogurt to berries.
This cleanse isn't about fasting, colonics, or laxatives. Instead, it focuses on eliminating dietary toxins such as caffeine, alcohol, and refined sugars and carbohydrates and replacing them with whole, natural foods, emphasizing the importance of hydration. Meals are hearty, and include everything from eggs, turkey, spinach, and whole grain bread.
This seven-day plan is a great way to kickoff permanent clean-eating habits and to eliminate processed foods. This diet eliminates all processed flours, sugar, and sodium and replaces them with whole and healthful foods, including fruits, vegetables, grains, and animal protein. This cleanse involves a bit more preparation, as the recipes contain many ingredients, but you'll be sure to stay satiated and feel your best with such an array of clean and nutritious ingredients.
Image: latanadelriccio/Flickr