Meet the 'Big Women: Big Love' Cast, Who Are Diving Right Into the Dating Pool on Lifetime's New Series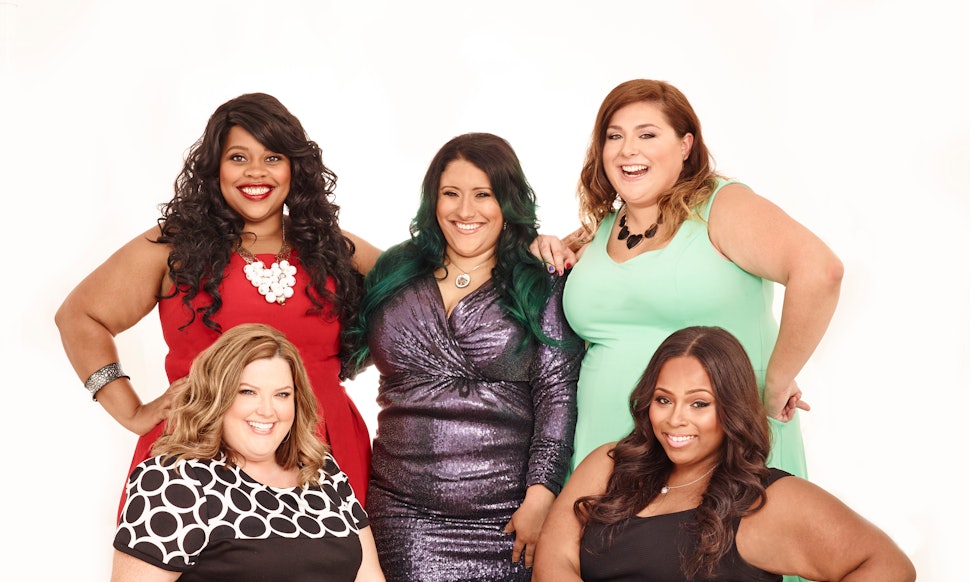 If your New Year's Resolution is to take off your gray sweatpants, download Tinder, and get back out there, first of all congratulations, because I have kept the same Netflix tab open for the past 200 days. Secondly, you should check out the cast of Lifetime's Big Women: Big Love , because they're doing the exact same thing. The show follows five single, plus-size women from around the country as they attempt to find love. The real distinction about whether or not this show will be good is the cast. If they're interesting enough to follow through the season, then it could be a new guilty pleasure. But if the show fetishizes its subjects or mocks them for their size, then it's no better than the people it's supposed to be teaching.
Thankfully, all of these women seem poised to be great reality stars. They have jobs outside of the show, they're confident and self-assured, and they aren't ashamed of their bodies. The cast of BW: BL is the show's greatest strength, and here's what you should know about them.
Image: Emily Shur/Lifetime
Sabrina
In her bio, Sabrina calls herself a dork, but everything about her look is totally glam. Her hair is always curled and halfway down her back, her jewelry matches her shoes, and her shoes match with whatever killer dress she has on.
Image: Emily Shur/Lifetime
Kristi
Kristi is a single mom, but that's not stopping her from working out a new timetable for her to date. However, she has a lot more to balance than a lot of the other ladies. For example, she lives in a much smaller city, and has to rely on the Internet dating pool.
Image: Emily Shur/Lifetime
Jenn
Jenn is a recent LA transplant, so she'll have to navigate the dire LA dating scene. At least she claims to love guys with beards, because she'll be seeing plenty of them while hanging out at Hollywood bars.
Image: Emily Shur/Lifetime
Mar
Mar has serious career ambitions. She's trying to become a singer, and experiments with her look. She's like a slightly older Ariana Grande pop-R&B princess, but with a more edgy, Demi Lovato look. And she's not into plus-size guys, either — her big love will be straight-sized.
Image: Emily Shur/Lifetime
Jessica
Jessica lost 100 pounds in the last year and must be excited to head back out and start dating… once she moves out of her mother's house. What I love about her is that she's happy to remain plus-size, so long as she's at a weight that is healthy for her body.
Image: Emily Shur/Lifetime