What Religion Are the 'Sister Wives' Anyway?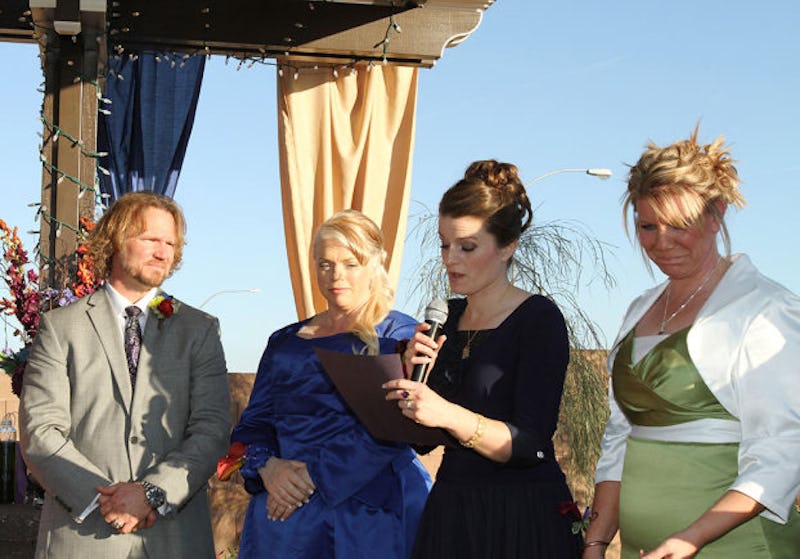 Sometimes, TLC can be The Learning Channel after all. Through their many reality series, you can actually wind up educating yourself. For example, what religion is the Brown family on Sister Wives ? My gut instinct would be to call them Fundamentalist Mormons. I watched Big Love on HBO. Was that not real life? In fact, the New York Times reports that there have been several law suits investigating Kody Brown for bigamy, cohabitation, and other crimes related to his lifestyle. Still, I might stand corrected when it comes to The Kody Bunch. This is a complicated issue.
The Browns' plural marriage takes them out of the mainstream, but they consider themselves to be Fundamentalist Mormons rather than members of the Apostolic United Brethren, which is the official name for a specific Mormon church that separated from the Latter-day Saints in order to practice polygamy. The New York Times' article above openly calls the Browns members of the Apostolic United Brethren, however, the TLC series is shy on the matter. The Huffington Post couldn't come to a clear conclusion. They point to the AUB as the most liberal of the polygamist sects, and therefore the most likely religion for the family. The Brown family has also volunteered with an organization that assists refugees from abusive polygamist cults. This shows a distinct separation between the Browns' beliefs and those of the infamous FLDS leader Warren Jeffs, who you might think of when it comes to polygamy horror stories.
It's better to go straight the source. Here's what Kody's first wife Meri said on Twitter:
So while in general Fundamentalist Mormons do not practice or condone polygamy, that is how the Browns identify. Just like in any religion or group, different members have different beliefs that don't necessarily reflect the values of the community as a whole. The Browns practice polygamy and consider themselves Fundamentalist Mormons, and that's that.
Image: DCL/TLC