Chris Has a Fox News Producer On His Hands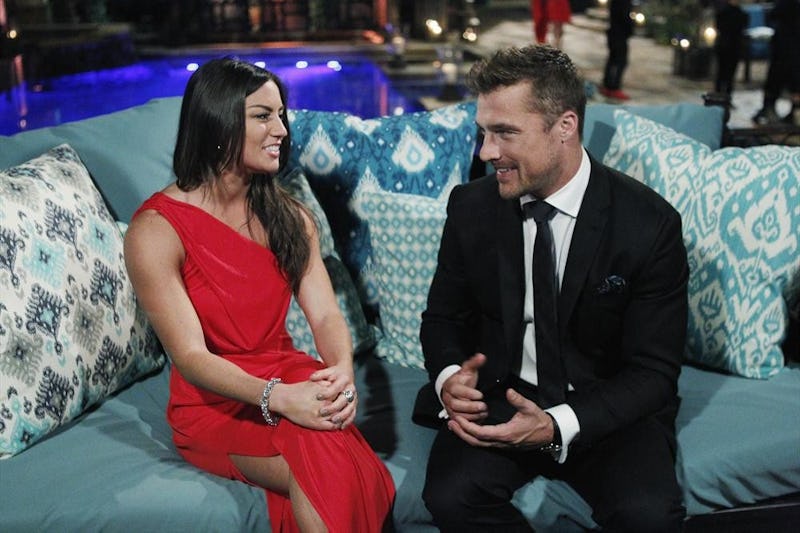 ABC is making us work way too hard on this season of The Bachelor. Chris Soules — Prince Farming, as he's apparently been dubbed — is facing a new challenge when the show premieres on Monday night. This time around, Chris will have to choose between 30 women instead of the usual 25, and one of them is already looking like a tough competitor. Her name is Jillian Anderson, a 25-year-old news producer from DC, and on the basis of her ABC bio alone, I kind of love her already. It's super endearing that her most embarrassing moment thus far is The Bachelor, because she has to answer questions "about my life in front of tons of people." From that answer alone, I feel like she's real, and for that, I thank her. But I need to know more about her, specifically her career. What news outlet does Jillian work for?
According to her LinkedIn profile, Jillian works the assignment desk for Fox News' DC office. If you're not sure what that means exactly, don't worry — I had to do a little Googling too. Assignment editors are basically the ones who monitor the news and generate the stories that are most important or relevant to their audience for broadcast, and from everything I've read on the subject, it sounds like the job is a pretty stressful and low-paying one. Not that that's surprising — there are few jobs in a competitive field that aren't stressful, and very few 25-year-olds are actually making the big bucks so early in their careers.
The Washington Post revealed that Jillian is also a cheerleader for the Washington Redskins, which isn't surprising. She's crazy gorgeous, and she's tiny — at 5'2", she can easily be tossed up into the air, balance on fellow cheerleaders' shoulders, etc. And as it turns out, this fact lends itself to some pretty interesting Instagram photos, like this one:
Don't feel like I'm judging you, Jillian. If my job offered me the opportunity to dress up like the Plastics from the "Jingle Bell Rock" scene of Mean Girls, you wouldn't have to ask me twice. I'm pretty jealous.
Chris would be pretty lucky to end up with Jillian, and if she's working for Fox News, I'd say their political beliefs probably line up. Where they may not mesh will probably boil down to fact that, as he stated many times on The Bachelorette, Chris is looking for a housewife, not necessarily a career girl, and Jillian seems pretty motivated. Will that stand in their way? We have several weeks of drama in front of us to find out, and I can't wait.
Image: Rick Rowell/ABC