'Catfish' Duo Solana & Elijah Are Still Friends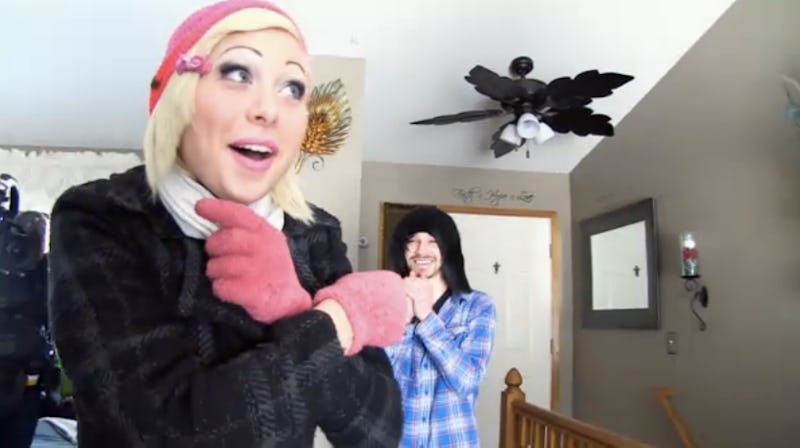 Do you ever find yourself watching MTV's Catfish and you just know that there's no way the person on the other end of the Internet is who they say they are? Sure, there are some happy stories to come out of the show that makes offline meet-cutes happen. And then there are the episodes where the big reveal comes out of left field and you're left just as shocked as Nev, Max, and their new Catfish friend. And then, there's Solana and Elijah. He stunned us all when he actually turned out to be exactly the same person he appeared online. It was shocking, in one of the best Catfish ways possible. So what ever happened to Solana and Elijah after their Catfish episode? To bring you up to speed on their story: the two met on the internet (obviously) and became fast friends back when they were in their early teens. But then, Elijah dropped off MySpace (Myspace! The early 2000s were great!), like many a Catfish do. Two years later, someone claiming to be Elijah reappeared, and Solana needed to know if it was really Elijah. She was still holding onto feelings for him, even though she was in a pretty serious relationship with someone not from the Internet, her real boyfriend, Danny. Nev and Max stepped in to help her out, and we were all SHOCKED when Elijah was actually the same person from his online presence, right down to his floppy haircut.
It was kind of insane. None of us expected that, right down to Solana, who said on camera, "We're all going to die." I kinda thought that, too, and wondered what Catfish's contingency plan is for something like that. Flash forward to Elijah and Solana hanging out at a skatepark. Oh, and getting matching lion tattoos, to symbolize their friendship. It really happened. We all thought this was going to be a huge Catfish crash and burn, and it turned out to be quite the opposite.
These two were featured on a special "after" Catfish episode, that aired directly after their Catfish escapade concluded. First thing we learned is that Solana had actually gotten married to her boyfriend, Danny, shortly after the episode wrapped, because she knew she had found "the one" in him. No hard feelings from Elijah whatsoever, because the two of them shared a special kind of friendship, which was in no way romantic. Also, those lion and lioness tattoos. Now their bond is skin deep and can transcend even online love?
For those worried that the two have since drifted apart — and are now left with awkward matching lion tattoos — don't worry, they are still friends.
Thanks to social media, we know that the two still have a close bond, even though they might not be close in actual distance. It doesn't appear that they've met up since their Catfish episode wrapped, but they're still in constant communication.
Also, sad news from this Catfish front, Solana and Danny have separated.
Could that possibly mean that Solana and Elijah were always meant to be? Considering they're still friends and turned out to not be one of the all time worst Catfish flops, maybe. Elijah appears to be single as well, constantly updating his Twitter feed on how great his hair looks on any given day. As strange as it might be, this could still end in Catfish true love someday.
Images: MTV (2)