Did 'Mindy' Really Film at Stanford?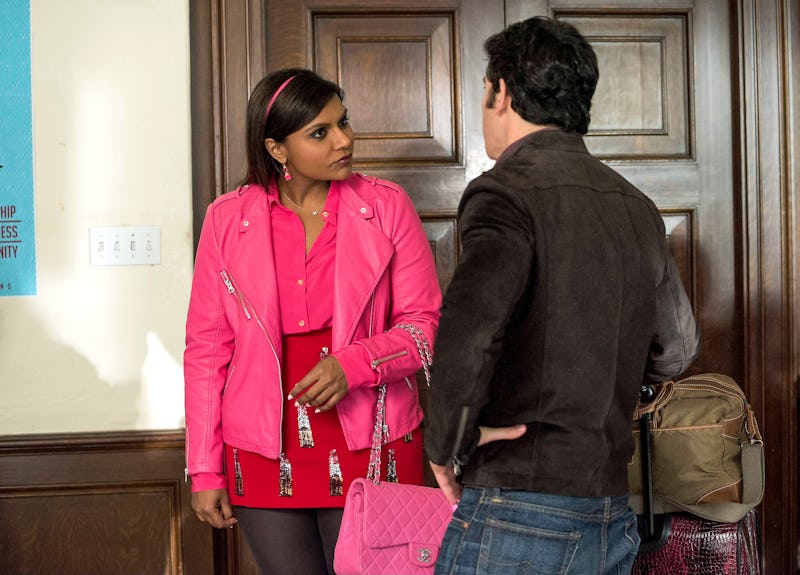 Mindy Lahiri got the best Christmas present ever — and no, I'm not talking about a pair of limited-edition Fat Steps. Mindy scored a coveted fellowship at Stanford University, and while that may mean that she'll have to leave her practice, New York, and her beloved boyfriend Danny behind, Mindy's six-month stay in Palo Alto might just be the thing she needs to kick her career into high gear. Mindy is finally joining all those smarty pants at Stanford, and something tells me that she'll end up teaching them a thing or two — at least when it comes to masterfully mixing patterns and quoting Wayne's World. Get ready, Stanford — Mindy's heading your way. But considering Mindy films in L.A., where did The Mindy Project film its Standford scenes?
But while Mindy Lahiri may be making her way to northern California, production of The Mindy Project staid put this season. (Sorry, New Yorkers — The Mindy Project's Big Apple is actually just two sound stages on the Universal Studios lot.) But while the show may not be making its way all the way up to the Bay Area, it did move some of its scenes off the soundstage. The Fox comedy went to the UCLA to film The Mindy Project 's Stanford scenes, and, according to Twitter, the students were totally stoked about it.
(Of course, not every Stanford student was quite as pleased.)
As someone who lives in Los Angeles, I'm a little bummed that I didn't make a "casual pitstop" to the campus to stalk — err, I mean, see — Mindy and the gang in action. After all, who could resist Mindy's amazing "first day of school" outfit? It's too perfect for words.
Images: