'Empire's Stars Are Musicians in Real Life Too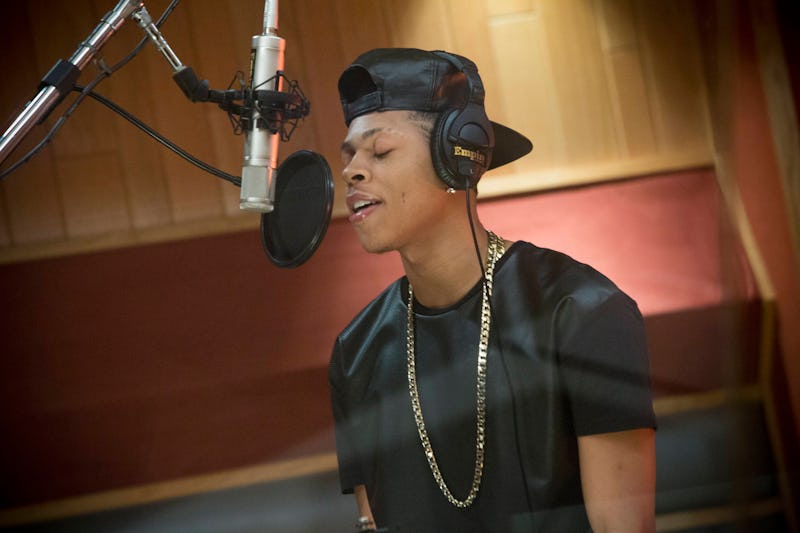 FOX has promised a lot in its new midseason show, Empire: drama, soapy goodness, a ton of Oscar nominees, complicated characters who aren't white men, and a soundtrack of original music. Now, a lot of musical series suffer when the performers aren't up to snuff, but following in the footsteps of other successful musical series, the Empire cast is filled with musicians, which is good news for the show's authenticity. Like, the best… OK, only good part of Smash was that it pulled in Broadway vets like Christian Borle (if only he'd been allowed to sing more often!) and Megan Hilty to give the cast a more authentic sound. Nashville stars Hayden Panettiere and Connie Britton, who've adapted easily to the demands of country music superstardom.
Likewise, Empire has cast a combination of actual hip hop musicians and great actors — most of whom can also sing — to form the cast. And beyond the group of leads, there are plenty of real-deal musicians appearing as facsimiles of themselves. First up is Courtney Love, playing a troubled but wildly successful rock goddess named Elle Dallas who's produced by Empire Entertainment. So the original music should be in good hands, but if you're still skeptical, I promise, there's a good reason to be confident in their skills.
Terrence Howard
Obviously, Howard rapped in his Oscar-nominated performance in Hustle and Flow, so that gives him some hip hop chops. But beyond that, he also produced his own album, Shine Through It , in 2008. He's not the strongest vocalist, but he commits strongly to the material. His character, Luscious Lyon, is already a full-grown mogul, but if for some reason Luscious finds himself behind a microphone, Howard will be more than capable of delivering a great performance.
Taraji P. Henson
Technically, Henson's vocals on "It's Hard Out Here for a Pimp" won an Oscar for Best Original Song, so she might be the most successful musician on this list. She hasn't been in a musical since, but she did play a nightclub singer in I Can Do Bad All By Myself .
Jussie Smollett
Smollett has a challenging character to play in Jamal Lyon. He not only has to sing and act, but also has the arc of Jamal coming to terms with his sexuality, which is not accepted by his father. But while we'll be waiting to see if he can pull off the balancing act of playing a young, black, gay man torn between his parents, he also has an album — Poisoned Hearts Club — that came out in 2010, and his singing is phenomenal.
Bryshere Grey
Grey has never acted on a TV series before, but he's by far the most experienced musician in the main cast. Just listen to the rap he performed in his audition. Thank goodness, there's at least one real rapper here to spice things up. It's a show about a label that works with a lot of rappers and hip hop artists. So having a guy in the cast who's worked for Jay Z and 2 Chainz before? I sense some potential big name guest stars.
If you missed any of Empire's first season, watch Bustle's Season 1 drunk recap here:
Image: Chuck Hodes/FOX