'Empire' Star Trai Byers Is an Actor-Humanitarian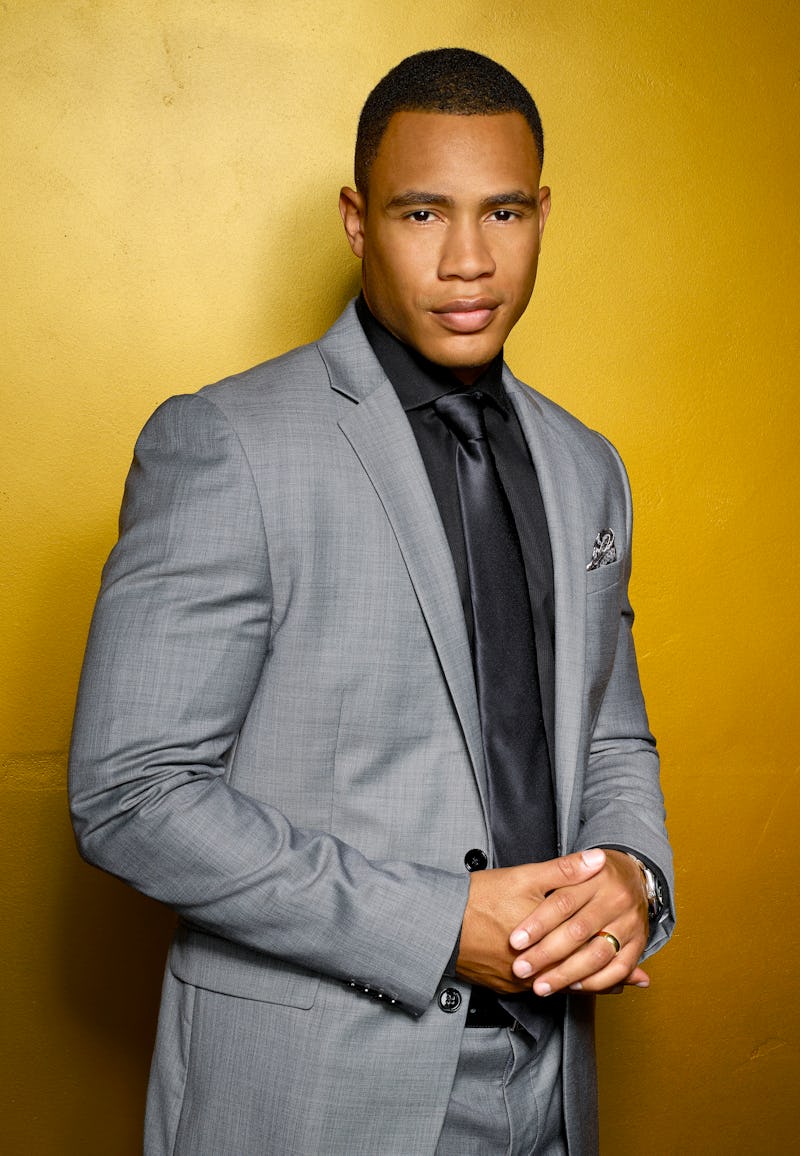 FOX's Empire is trying to create the newest musical drama. The two leads, Taraji P. Henson and Terrence Howard, are well known and some of the supporting performers, like Gabourey Sidibe, also bring a level of recognition to the project. But they've also taken some chances on some unknowns, like Empire star Trai Byers, who counts this show as one of his first major roles. This has been something of a breakout year for Byers, because he also has a supporting part in Selma, one of the best reviewed movies of 2014, playing real life Civil Rights Movement leader James Forman.
Byers is playing Luscious Lyon's oldest son, Andre, who's a little more straight-laced than his two younger brothers. He's not a musician, he's a businessman, and he wants to take control of the company — maybe even before Luscious is ready to give it up, and long before Cookie has gotten her piece. But his biggest roadblock to successfully taking over the company is his business acumen, because Luscious has decided that he wants a more sensitive, artistic type to run Empire. But because this is Byers' first big TV role, here are the basic facts to introduce him.
He's a Classically Trained Actor
Byers graduated from the Yale School of Drama in 2011, and while he was a working actor before that, it feels like the degree kicked up his career.
He Works With the "I am Just Like U" Project
2014 was not an easy year to be a black man. Not just because of the prejudice, but because people seem determined to ignore the humanity of the many black men who lost their lives in police conflicts this year. Reacting to verdicts like the Trayvon Martin, Michael Brown, and Eric Garner cases, the I am Just Like U project attempts to put a name and a face to black men and change undue prejudices. For those who are already aware of what young black men face every day, they also organize "Educational Programs" that help young black men attain skills such as financial planning and college applications.
He's Committed To Choosing Roles that Fight Against Stereotypes
While most actors don't have much choice is the parts that they're offered, Byers has chosen his wisely. He had a part in Ava DuVernay's Selma, a film that's committed to humanizing Dr. Martin Luther King, Jr. And now he's bringing a black family to the screen that though dysfunctional, are relatable because of their melodramatic elements. Maybe that's just a lucky one-two punch of roles, but I have hope that Byers, like a lot of up-and-coming young black actors, has the luxury of continuing to choose parts like these.
Images: Michael Lavine/FOX; Getty Images