Don't Miss the 'People's Choice Awards' Live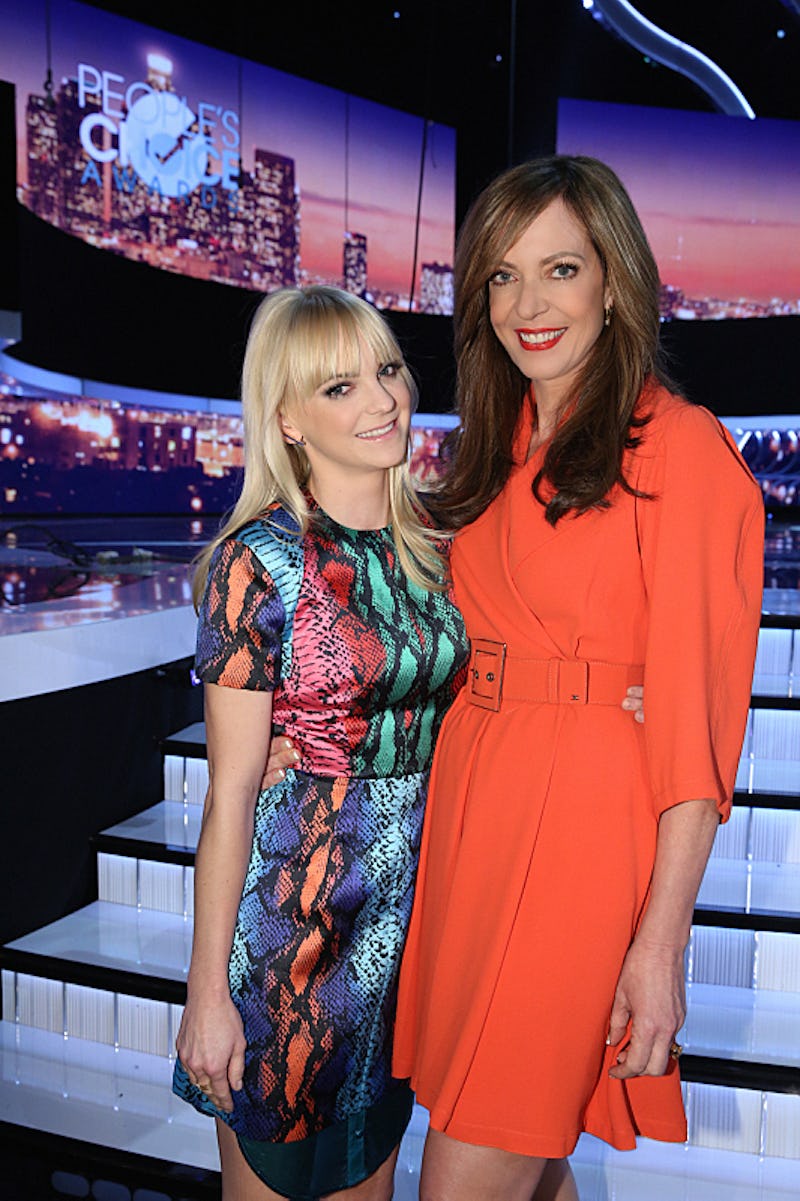 The People's Choice Awards might not be the biggest of the jam-packed awards season, but it is the only show that's truly interactive (and has the wherewithal to separate network and cable TV into different voting blocks). And after voting for your favorite actors in categories that include "Best Movie Duo," you can tune in on Jan. 7 to watch The People's Choice Awards live. The show's live broadcast will be shown on the East Coast at 9 p.m. Unfortunately for those of you on the West Coast, the show will be delayed three hours and rebroadcast at 9 p.m. Pacific Time. It drives me crazy when they do this — it causes so much deja-Twitter-vu.
So if you don't have the patience to wait for the whole show, you can find spoilers anywhere. The red carpet will be broadcast live online, to find out which TV stars showed up looking fabulous, which actors reeeeaaallly want to nab Oscar nominations (I'm shocked that Jennifer Aniston isn't planning on making an appearance), and which ones are at home resting up for the Golden Globes. The People's Choice is organized by savvy people… somehow the winners always manage to show up.
But there are some things you just can't enjoy unless you're watching the show live. Seriously, if you're a fan of awards season, missing this show is like missing a key early episode of your favorite TV show.
The Musical Performances
Awards show musical performances are hard to find on Youtube the next day, you know? If you mis this Iggy Azelea performance, you might have to wait all the way until the Grammys.
The (Possibly Drunken) Speeches
The fancier the awards show, the less of a party it is. So for a show like the People's Choice, I'm sure the booze will be flowing, the hosts will be joking, and there will be plenty of ad-libbing. Ben Affleck is being singled out as "Favorite Humanitarian," which probably means he'll make an attempt at a self-deprecating, jokey acceptance speech. Whether it's successful or a huge trainwreck, it'll be worth turning in live.
Everything CBS
The show is produced and aired by CBS, so it's the CBS show. You can count on stars from The Big Bang Theory and The Good Wife being there — and maybe even picking up statues. And we get to see Allison Janney and Anna Faris make us laugh without a laugh track buoying them.
Images: Monty Brinton/CBS; Getty Images (3)