2 U.S. Ski Team Prospects Killed By Avalanche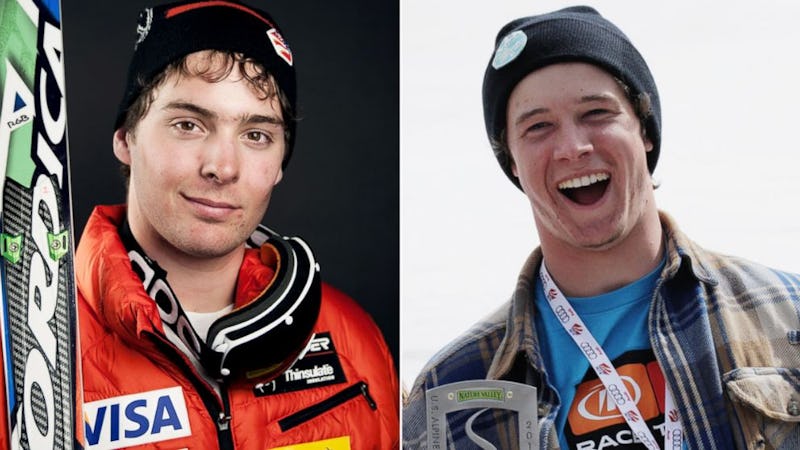 Some truly awful news has hit the world of United States skiing Monday afternoon. Two prospects with the U.S. ski team have died in an avalanche in the Austrian Alps, according to the AP. The pair of young skiers, 19-year-old Bryce Astle and 20-year-old Ronnie Berlack, hailed from Utah and New Hampshire respectively, and were part of a group of six who were racing down the Gaislachkogel mountain. Mercifully, the other four skiers were able to avert disaster and make it out safely. Tragically, Berlack and Astle were not so fortunate.
The condition of the slope that Berlack and Astle lost their lives on will likely be a subject of discussion in the days to come. Officials in the area of Tryol reportedly confirmed that avalanche warnings had been in effect, after heavy snowfall combined with middling temperatures. That's a dangerous combination when you're assessing for a possible avalanche, as milder temperatures can cause the large quantities of snow to loosen and lose stability, leading to these kinds of harrowing, hazardous slides. According to the AP's reporting, the skiers' decision to leave the beaten track was likely the critical factor — when they moved onto the unprepared snow, the slide was triggered that ultimately killed the two young men.
The U.S. Ski Team, for which Berlack and Astle were considered top prospects, offered their condolences on their website Monday, with U.S. Ski and Snowboard Association President Tiger Shaw remembering the pair.
Ronnie and Bryce were both outstanding ski racers who were passionate about their sport – both on the race course and skiing the mountain. Our hearts go out to the Berlack and Astle families, as well as to their extended sport family. Both of them loved what they did and conveyed that to those around them.
According to the Washington Post, the Alpine director for the team, Patrick Riml, said the team is "still in shock" about what happened.
It's a shock for everybody. Two great boys, great athletes, good skiers. They were fun to have around. We are all in shock, still. It's very tragic. ... These two boys were among the other eight boys who are our future. We believed in these guys. That's why we selected them."
Our thoughts will be with the families and loved ones of these two young men, and with their fellow skiers who survived this horrifying ordeal. Losing your life at such a young age is something nobody should have to fear, much less while doing something you love and are so skilled at. Rest in peace, guys.
Image: ClementeLisi/Twitter