12 TV Shows to Watch Before the Golden Globes, To Get Ahead Of the Game Or Just To Catch Up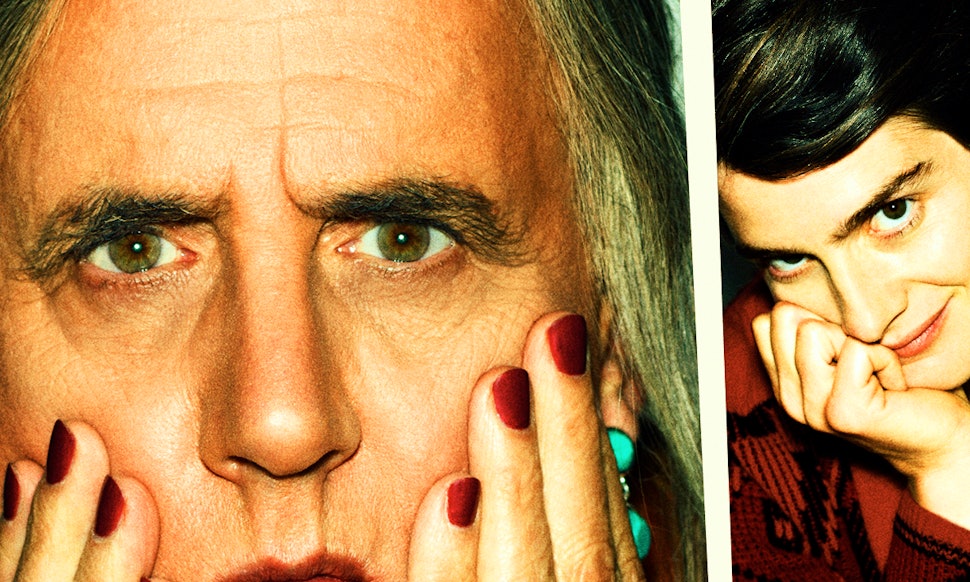 You've got less than a week to make it seem like you're all caught up on awards season. There are a ton of movies out there to plow through, but the Golden Globes offer another golden opportunity: television. How many of the nominated shows have you watched so far? How pop culturally educated will you sound when singing the praises or detriments of The Affair, the plot twists of Game Of Thrones, or the grief process in The Good Wife?
Don't let yourself get caught unawares during awards week; nothing sours an awards show viewing party like someone who takes pride in not knowing what's up.
Here are the nominated shows you should most definitely consider dipping your toes into ahead of the Globes.
'The Affair'
As Vulture's Lindsey Weber put it, "if you can completely ignore the plot, it's like an older Pacey returned to the ocean to open a horse ranch." The plot sounds interesting, too. But…Pacey. With horses. At the ocean.
Image: Showtime
'Game Of Thrones'
Seriously, where have you been if you're not watching this already?
Image: HBO
'The Good Wife'
This ones probably gonna rake in more Emmys this year after a certain shocking plot twist, especially for star Julianna Margulies's performance.
Image: CBS
'House Of Cards'
Don't be one of the people scrambling to binge this once Netflix announces the exact Season 3 premiere. Get ahead of the game and scramble to binge it so you can make educated Kevin Spacey cracks while watching the Golden Globes.
Image: Netflix
'How to Get Away With Murder'
A relatively light episode count to catch up on considering it's still in its first season. Viola Davis is great, and Dean Thomas from Harry Potter is there!
Image: ABC
'Jane the Virgin'
The best new show of the year in my humble, still-surprised opinion. If you're looking for something delightful with great breakout performances, look no further. Embrace star Gina Rodriguez now before she officially becomes an It Girl.
Image: The CW
'Girls'
It's going into its fourth season and it's probably not going to stop getting nominated. It's not a show for everyone, but I think it's worth opening yourself up to the possibility it might be a show for you.
Image: HBO
'Veep'
Julia Louis Dreyfus is always a winner, and I don't just mean that she often gets the awards. She's just great.
Image: HBO
'Orange Is the New Black'
Are you not watching this yet? WHY ARE YOU NOT WATCHING THIS YET?
Image: Netflix
'Fargo'
Critics fell hard for this one. Dip your toe in and see if you'll fall hard, too.
Image: FX
'True Detective'
There's a reason so many people flipped over this one.
Image: HBO
'Transparent'