What Is 'Degrassi's Spinner Doing Now?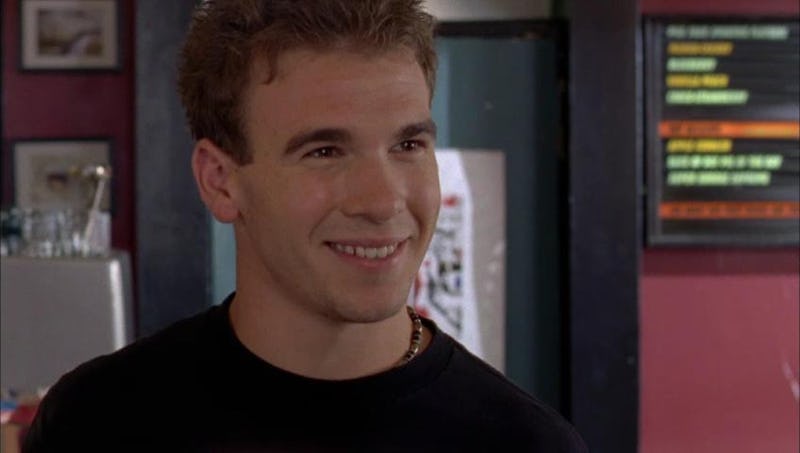 Though I truly feel like I type this sentence a lot more than I should, here it is: I'm still kind of obsessed with Degrassi. It is my guiltiest of guilty pleasures, not because I don't think this Canadian drama isn't brilliant — it does, after all, remain one of the few teen dramas to get adolescence even remotely right — but because I'm an adult now and maybe should move on to more adult programming, like The Newsroom or CSPAN. I know I'm old, because of the age of the original cast members of Degrassi: The Next Generation — some of my favorites are now well into their late 20s. One cast member who I can't believe is an actual grown up now is Shane Kippel, who played Spinner Mason from 2001 to 2010. Brace yourself, because Paige's high school sweetheart, drummer for Downtown Sasquatch, and faithful manager of The Dot is now — yes, really — 28 years old. Way to remind me that I'm no longer a kid anymore, Spin.
Kippel's character may have graduated from Degrassi Community School years ago, but Kippel hasn't moved on from the entertainment industry. He's had quite a busy career since he put down The Dot apron — even if he did recently pick it up again. (More on that later.) Here's what Kippel's been up to since his Degrassi days — and what he looks like now.
Kippel didn't stop acting immediately after Degrassi — nor was Spinner his only role during that time. In addition to his Degrassi duties, Kippel also appeared on Disney Channel sitcom Life with Derek, which ran from 2006 to 2009. He also played the drums on that show, because, well, why not? He was a Canadian actor who could play the drums — it was like the role was tailor-made for him!
It wasn't his only acting gig. After his time on both TV shows ended, Kippel starred in the drama Dog Pound about juvenile delinquents who live in a correctional facility. It looks pretty intense, you guys... but so was watching almost 400 episodes of Degrassi.
Kippel's last non-Degrassi role was on an episode of Combat Hospital, a show that might be even more intense than Dog Pound, if only because it combines two of the most intense places in the world: hospitals and battlegrounds. You can watch it here.
Kippel may have started his career as an actor, but much like Spinner, he also had a serious interest in music. Kippel is currently rocking out with Dear Love, an alternative rock band based in — where else? — Toronto, Canada. Check them out — especially Kippel going HAM on the drums.
So what does Kippel look like today? If you're a Degrassi fan (which I've already said multiple times, to way too many people, that I totally am) you know exactly what he looks like — because he just made his first appearance on the show in FOUR YEARS. Yep, Spinner is still working at The Dot — but where his wifey Emma is, well, that's anyone's guess.
Check out some recent Instagram photos of Kippel looking as good as he did in (fictional) high school.
Images: TeenNick; zoerivas/Tumblr; Getty Images