You Did Good, Globes, in Best TV Series Comedy Cat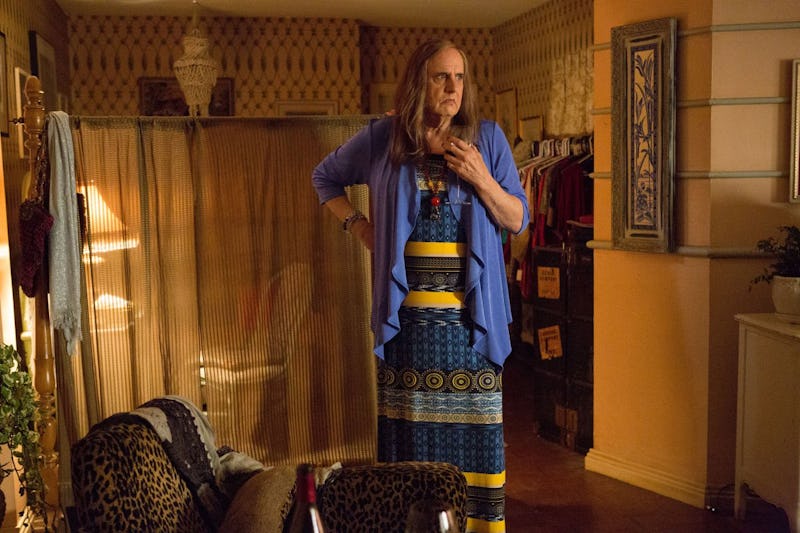 It was clear from the start that Orange is the New Black was going to have a hard time garnering the awards it deserves. Its second season hit just as the Emmys came around, adding buzz to its chances and yet, the series didn't earn a win in August. *Shakes fists at Modern Family* However, when it came to the 2015 Golden Globes, Transparent won the Best TV Comedy award.
I was hoping The Globes would exercise their reputation as the avant garde television awards and reward Orange is the New Black the way the Emmys refused to (seriously, give it a rest with the Modern Family wins already), and in honoring Transparent, they did just that. The Amazon show, staring Jeffrey Tambor as a transgender woman is certainly ground-breaking and an inclusive show, to say the least.
We are lucky that this year, at the Globes, the TV comedy nominees are nearly perfect. While I was rooting for OITNB, literally any of these shows could pull out a win and make me smile. Amazon's Transparent takes a look at the experience of a trans woman and her family, and boasts an incredible, talented cast, just as Jane the Virgin is hilarious and the reason we now know the talented young actress (and Globe winner!) Gina Rodriquez. Silicon Valley is bereft of women, but it's not necessarily the hilarious show's fault — it's simply a reflection of the real Silicon Valley, which is also sadly pretty male-dominated. And when it comes to Girls, I just can't praise Lena Dunham and Co. enough (you can chastise me on Twitter later).
Transparent absolutely deserves this honor (and an honor it is with this set), and maybe OITNB will get its shot in 2015 Emmy race ("Yeah right," says Steve Levitan from his throne of Emmys).
Image: Amazon