He Shared A Romantic Slow Dance With JLo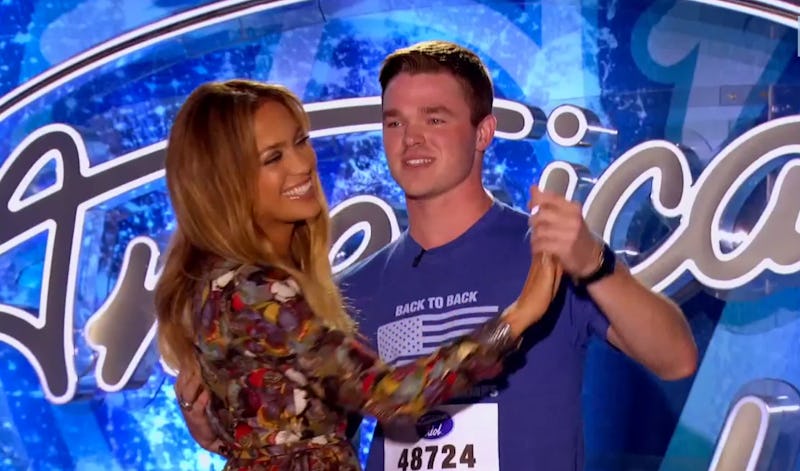 I'm pretty sure that basically every single male contestant from American Idol wishes they could have at least one memorable moment with Jennifer Lopez, in fact there's probably a few female contestants who would want this as well. But one contestant actually got that chance when Michael Simeon shared a romantic slow dance with JLo at the end of his American Idol Season 14 audition.
Despite coming in and impressing the judges with a great rendition of Sam Smith's "Stay With Me," the dance with JLo was definitely Simeon's defining moment of the episode and the audition process so far. When he entered Simeon looked quite unassuming and didn't seem like the type of person who would be the impressive in the singing talent department. But when he opened his mouth and started playing, my mind and the judges' minds were most certainly changed. In fact, the judges didn't even need to talk it out and process what had just happened, they knew immediately that Simeon would be advancing to the Hollywood callbacks. Simeon's voice fit "Stay With Me" perfectly as he had the same soul and smoothness as Sam Smith but also featured an interesting edge that would not only work in the country style but also as a mainstream popular artist. I have a feeling we haven't seen the last of Simeon for a while.
Images: Fox (screenshot)